Catawba Apprenticeship Network
Catawba Apprenticeship Network
CVCC, local area manufacturers, and local school districts have partnered to offer apprenticeships to area high school students.
Catawba Apprenticeship network is a partnership of advanced manufacturing companies in the Catawba Valley area committed to the purpose, value, ethics, and integrity of a formalized apprenticeship program.
Why Apprenticeship?
Earn while learning
Full scholarship to earn your degree while earning a paycheck
Earn a 2-year Associate in Applied Science
Guaranteed employment based on satisfactory job performance
What is Catawba Apprenticeship network ?
4-year program: two days per week at CVCC, combined with 8,000 hours of on-the-job training provided by a local manufacturing company
Journeyman Certificate-Apprenticeship NC and the US Department of Labor
Associate in Applied Science in Mechatronics Engineering Technology or Computer Integrated Machining Technology from CVCC
Earn a paycheck while earning a degree and learning manufacturing skills
College education is free; the company will pay 100% of tuition and books
Guaranteed employment opportunity with 4-years seniority (based on successful completion and satisfactory job performance)
Additional scholarship opportunities to continue education and obtain 4-yr degree (may vary by company)
Career and College Promise-get a jump start into Catawba Apprenticeship Network!
If interested, please click the link or scan the QR code image to complete the Catawba Apprenticeship Network Application.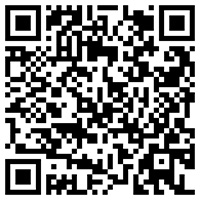 Skilled Trades
Provide the skills necessary for companies.
Mechanical Maintenance Technician - Perform mechanical, hydraulic and pneumatic repairs and maintenance of industrial equipment.

Troubleshoot systems
Utilize precision measurement devices
Use hand and power tools
Operate machine tools to fabricate and repair components.

Electrical Maintenance Technician - Diagnose, repair and install electrical systems and electronic machines and industrial controls, including robotics, automation, and power distribution. Utilize precision diagnostic tools, computers, and programming skills
Mechatronics Technician - A highly skilled technician combining the expertise of both the mechanical and electrical maintenance technician. Can diagnose, troubleshoot, repair, and install all types of industrial equipment.
Tool and Die Maker - Working from engineering drawings, tool and die makers fabricate fixtures, dies, molds, machine tools, cutting tools, gauges, etc. used in the manufacturing process. Utilize manually operated and CNC machine tools, and computer aided design to make very precise tooling.
CNC Machinist - Will program, operate, set-up and maintain CNC Machines, computer numerically controlled machines that have a high-level of accuracy and efficiency. Typically working from blueprints or detailed technical drawings, and utilizing design and computer aided-machining software to produce precise parts.
Others
Eligibility
Students wishing to participate with Apprenticeship Catawba must have a minimum GPA of 3.0, have excellent math and technical skills, and a good attendance record.
Open House
Held in February, check us out at our open house. Parents will be invited to attend!
Orientation
Invest four days of your time in March and April in the afternoons after school to attend orientation. You will have a chance to check out the different companies and work on a take home project.
Pre-Apprenticeship - June and July
Try out a pre-apprenticeship in June and July and check the place out! Spend six weeks with a company and earn money and college credits. This is a "trial run" period for you and for the company to determine if there is successful fit. Employers will select students who are successful in the pre-apprenticeship to be eligible for the Apprenticeship program.
Apprenticeship begins in the Fall
As a senior in high school, you will attend school for half of your day; and work half of your day. A high school graduate will attend classes at CVCC two days per week; and will work three days per week. You will be considered a full-time employee.
Apprentice Wage Scale
Wage Scale

| Phase of Program | Wage | Bonus |
| --- | --- | --- |
| Pre-Apprenticeship | $9.00 |   |
| Start of Apprenticeship | $10.00 | plus performance Bonus |
| Second year Apprenticeship | $11.00 | plus performance Bonus |
| Third year Apprenticeship | $12.50 | plus performance Bonus |
| Fourth year Apprenticeship | $14.90 | plus performance Bonus |
Note: Performance bonus is given two times per year in conjunction with an evaluation based on academics and job performance.
During the pre-apprenticeship and while still in high school, you will be considered a part-time employee. Once you have graduated from high school, you will be considered a full-time employee and eligible for associated benefit programs (after eligibility waiting period has been satisfied).
Expected base salary after successful completion of apprenticeship program is $34,000.
Salary Comparison and Expectations
Salary Comparison

| Type of Wage | Wage per Hour | Wage per Year |
| --- | --- | --- |
| National Minimum Wage for US | $7.25 | $15,080 |
| National Minimum Wage for NC | $7.25 | $15,080 |
| NC School Teacher with bachelor's degree |   | $35,000 |
| Police Officer |   | $36,500 |
| Apprenticeship Graduate |   | $34,000 |
Experienced Apprenticeship Graduate

| Job Title | Wage per year |
| --- | --- |
| Industrial Maintenance Mechanic | $43,000 |
| Experienced Tool and Die Maker | $46,000 |
| Controls Technician | $53,000 |
| Mechatronics Technician | $62,000 |
Continue your education!
There is a world of opportunity for the Apprentice Graduate!
Opportunities for the Apprenticeship Graduate

| Job Title | Wage per year |
| --- | --- |
| Mechanical Engineer | $73,000 |
| Maintenance Manager | $70,000 |
| Electrical Engineer | $86,000 |
| Industrial Engineer | $65,000 |
Partners
Questions?
If you are interested in Catawba Apprenticeship Network, speak with your guidance counselor about your interest in the program. Eligible students (and their parents) will be invited to an open house at the company.
Contact Information
To find out more about the program, please contact us at (828) 327-7000, ext. 4294.