Career and College Promise
Career and College Promise
Catawba Valley Community College offers the Career and College Promise (CCP) programs for high school students to get a head start on their college careers.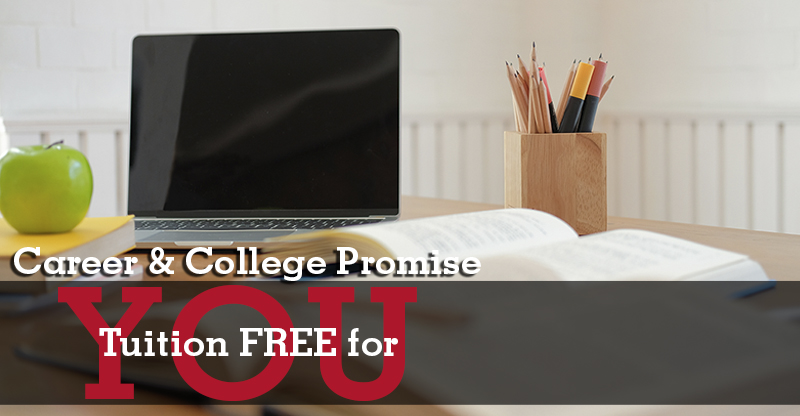 CCP Information for New Students and Parents
Overview
North Carolina high school programs formerly known as Huskins, Learn and Earn Online (LEO), and Dual Enrollment are now combined into one—Career and College Promise (CCP). CCP gives qualified North Carolina high school junior or senior students the opportunity to pursue these options–tuition free!
The Career and College Promise (CCP) Program allows qualified students to be enrolled in high school and earn tuition free college credits at the same time. Students can earn college credit through one of seven college transfer pathways with NC Career and College Promise that can then transfer to all public universities in North Carolina, as well as many private colleges or universities. Students can also choose to earn tuition free credits toward many of the career technical programs offered at CVCC.
Career and College Promise is available to eligible high school students through a partnership among the Department of Public Instruction, the NC Community College System, the University of North Carolina System, and many independent colleges and universities. Please review official CCP documents and resources that have been published by the NC Community College System.
CCP provides high school students the following ways to advance post-high school success
College Transfer Pathways
Career Technical Education Pathways
To learn what pathways are available within each of the these areas, please visit the CCP Pathways page.
CCP Eligibility
For more information about who is eligible for CCP, please visit the Who's Eligible for CCP? webpage.
Campus office hours vary near and during holidays. Please call ahead. (828) 327-7000, ext. 4216, or email ccp@cvcc.edu.
Contact Information
Elizabeth Shealy
CCP Home School Scholar Advisor
Email: eshealy087@cvcc.edu 
Office Number: SS 871
CCP Program Administrator
Career and College Promise Programs
Email: Jill Hypes
Phone: 828-327-7000 x4426
Office Number: SS 813