Public Services
Catawba Valley Community College Public Services Training Center prepares students for careers in fire, rescue, EMS, law enforcement and telecommunications. Inservice and specialty classes for EMS, law enforcement, and fire/rescue are also available.
The role of Public Services is to coordinate delivery of in-service training to area public safety agencies. Offerings provide advanced training for fire and rescue, law enforcement, emergency medical services, corrections and public safety communications personnel.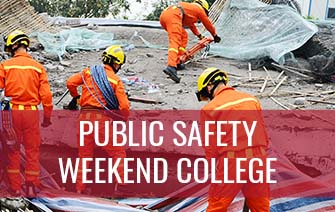 Come join us in our exciting new annual PUBLIC SAFETY WEEKEND COLLEGE! These classes will be one weekend only. Registration is now available.
 Training Calendar
» Public Services Training Calendar
Contact Information
Dean
Health and Public Services
Email: Paul Badgley
Phone: 828-327-7000 x4331
Office Number: EC 1003