Construction Careers Academy
Construction Careers Academy
The Construction Careers Academy is a workforce development initiative, preparing graduates for a career in Commercial and Residential Construction.
The Construction Careers Academy is a cooperative partnership between CVCC, area construction companies, the Chamber of Catawba County, and the Catawba Valley and Hickory Home Builders Associations. The goal is to actively identify and develop a skilled construction workforce for the future. Key cornerstones of the academy include:
Workforce Identification and Recruiting - anyone interested in a career in construction, focusing on high school juniors and seniors ages 16-18 and recent graduates.
Training in Construction Fundamentals - 7-week Summer class in construction, OSHA safety, and employability skills
Paid Construction Pre-apprenticeships - summer, part-time positions with a local construction company making $12 minimum per hour with $750.00 completion bonus for Summer 2023
Full-time Employment in the Construction Industry - our ultimate goal for you upon graduation
Construction Scholars Ride and Decide Program
Summer 2023 - May 15 - August 4
Construction Careers Ride and Decide program provides high school students ages 16-18 and recent graduates with the knowledge and skills to develop an exciting new career in construction. Working with local business and industry, our goal is to reach out to those students that enjoy working outside and take pride in "building things."
Our program will not only introduce you to new career opportunities, but will provide a paid summer position as a pre-apprentice with a local construction company.
Our ultimate goal is for you to explore a career as a skilled craftsman (electrician, carpenter, plumber, and HVAC technician), job superintendent, and project manager or construction business owner.
If interested, please click the link or scan the QR code image to complete the Champion Scholars Program Application. The deadline for applications is May 5, 2023.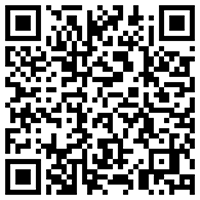 For questions, contact us  at 828-327-7000 ext 4294
7-week Classroom Instruction and Summer Employment
» View Course Schedules for dates.
Class Dates and Times
Mandatory class orientation will be held May 15, 2023
Fundamentals class times is June 9-August 4, 2023. Classes are Monday through Friday 8:00 AM - 5:00 PM.
Paid pre-apprentice positions will pay $12 minimum per hour. Students may work additional hours, if approved by employer. Work dates are June 19 - August 3, 2023. Work days are Monday through Thursday from 8:00 AM - 5:00 PM the first six days. 
Students may take up to one week of vacation, if approved by the instructor and employer. No class scheduled the week of July 4th.
Fridays are class and hands-on projects. 
Classroom work includes:
Safety-OSHA 10 Card
CPR and First Aid Certification
Employability Skills
Introduction to Construction Trades
Hand Tools and Power Tools
NCCER Core Certification
Summer employment includes a paid pre-apprentice position with a local construction company. Benefits include:
Explore a career in construction
Earn college credit
Earn high school credit
Summer employment at $12 minimum per hour
Why Register for the Construction Careers Academy?
If you are interested in an exciting new career, enjoy working outside, and take pride in "building things," then the Construction Careers Academy is for you.
If you participated in Career and Technical Education classes in high school, then you are already on your way to a great career in construction.
If you are unemployed and have an interest and aptitude for construction, then you should register for the Construction Careers Academy.
To Register: Contact us at (828) 327-7000 ext. 4294 
Why Construction?
Demand for commercial and residential construction is outpacing skilled labor. There are 7.2 million construction jobs nationwide. Employment is up 3.7% with over 200,000 openings. North Carolina is projecting a need for over 20,000 construction craft employees.
Over 2,500 building permits are issued each year in the greater Hickory area alone.
Nationwide Salaries Average: Masonry - $53,490; Carpentry - $48,500; Electricians - $55,770.
Why Attend the Construction Careers Academy?
Individuals interested in exploring and developing an exciting new career as a skilled craftsman, business owner, construction manager, and/or construction project manager can:
Obtain hands-on training in construction fundamentals - understanding construction safety, basic construction, and employability skills
Summer paid pre-apprenticeship with a construction firm, learning skills associated with general contracting, plumbing, electrical, carpentry, heating and air conditioning, masonry, etc.
Full-time employment with an area construction firm
Scholarships Available
The Dennis L.R. Starnes, Sr. Scholarship Endowment was the first endowment established through the CVCC Foundation to provide financial assistance to deserving individuals desiring to become a member of the construction industry. A life-long resident of Catawba County, Mr. Starnes exemplified excellence in craftsmanship as a Master Carpenter by "crafting homes" rather than building houses. This endowment will pay for the books required for this course.
Catawba County Chamber of Commerce Scholarships are available to qualified candidates of the Academy.
Both the Starnes Scholarship Endowment and the Chamber of Commerce provide scholarships for the Construction Careers Academy classes beginning in September 2018.
Partnership
Area construction companies are invited to join the Construction Careers Academy providing program design, support, and funding. Business partners and their sponsorships are essential to the Academy's success.
Area construction firms are invited to contribute to the Academy through a tax deductible contribution to the CVCC Foundation. Sponsorships include:
Academy Sponsors – Initial gifts of $5000 and annual gifts of $3000 per year.
Program Sponsors – Initial gifts of $2500 and annual gifts of $1500 per year.
Support Sponsors – Initial gifts of $1000 and annual gifts of $500 per year.
Contact Lori Miller at CVCC's Corporate Development Center at (828) 327-7000 ext. 4284, or the CVCC Foundation, Inc. at (828) 327-7000, ext. 4282 to become a sponsor.
Construction Careers Academy Sponsors
Thank you to the following companies for sponsoring the Academy:
Troutman Plumbing & Heating Co.
Brushy Mountain Builders, Inc.
Hickory Plumbing & Heating Co., Inc.
To view these (PDF) documents, download the free Adobe reader at www.adobe.com.
Contact Information
For more information contact us at 828-327-7000 ext. 4294.