News and Events
News and Events for the Alexander Center for Education and Applied Technology
Upcoming Events
alexander furniture showroom-pillow sale
Monday-Thursday (drop-in), 5:30 pm-7:00pm
Cost: Prices range from $15 to $20
Location: Alexander Center for Education, 230 Industrial Blvd, Taylorsville, NC 28681
For more information about the Alexander Furniture Academy or the current sale, please contact Sharon Cox at scox@cvcc.edu or at 828-632-8221 ext. 310 or Eunice Mays at emays164@cvcc.edu or at 828-632-8221 ext. 331.
Alexander Fall Fling!
Tuesday, October 24th, 2023
Come join us at the CVCC Alexander Center for a fun day learning about campus clubs, college organizations, meeting new people, and much, much more!
Teaching and Training Tuesdays
Free to All Participants
The ABC's of Understanding Your Health Benefits
Tuesday, October 24th, 2023
5:30 pm – 7:00 pm, ATEC Room 216
This class helps students have a deeper understanding of why healthcare co-pays, co-insurance, in/out-of-network, and deductibles are all an integral part of health benefits. It is encouraged that participants bring their health benefits to the class so that they can receive assistance with the documents and talk through their healthcare benefit process.
For more information, please contact Donna Ross at 828-632-8221, Ext. 330 or email dross@cvcc.edu.
Alexander Furniture Academy Classes
June 28-December 20th, 2023
Mondays-Thursdays, 5:30pm - 8:30pm, Alexander Furniture Academy
For more information, please contact Eunice Mays, Assistant Director at (828) 632-8221, Ext. 331 or 
emays164@cvcc.edu
.  
ESL
September 19-December 7, 2023
Tuesdays & Thursdays, 5:00 pm-8:00 pm, ALCO Rooms 130 & 131
Are you interested in Industrial Maintenance Technician Certification?
Industrial Maintenance
combines the knowledge of mechanics, fluid power, electricity, electronics, and computers into an integrated hands-on, skills-based curriculum for employees working in maintenances, operation, and automation.  Graduates of each maintenances class earn an Industrial Maintenances Technician.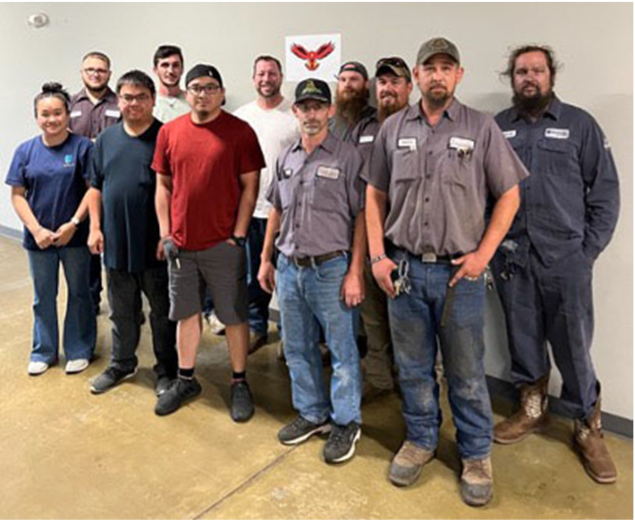 For class dates and time for Alexander Complex, please call Sharon Cox at 828-632-8221 ext. 310 or Kristen Wright at 828-327-7000 ext. 4297.
News
CVCC Alexander Complex CNA I Graduates July 31, 2023

Left to Right
Front Row: Noah Palinkas, Emily Swanson
Back Row: Lisa Brown, CNA, Instructor, and
Nevaeh Coffey
CONGRATULATIONS TO ALEXANDER EMT GRADUATES!
JUNE 1, 2023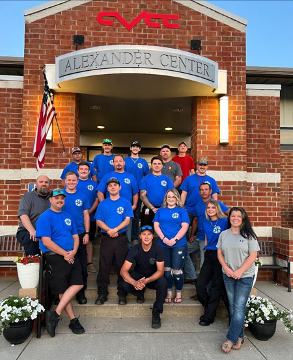 Pictured left to right: Front row - Timmy Newsome, Cameron Cotter (kneeling), Alexis Peterson, and Instructor Kimberly Everidge; Second row - Instructor Shannon Childers, Cole Lott, Jeremy Womble, Faith Cook, and Trent Tedder; Third row - Justin Keller, Chris Spears, Hunter Gragg, and Jacob Hathaway; Back row - Jonathan Mora, Jaron Kerley, Chase Jenkins, Chris Winkler, and Instructor Kevin Richards.
For more information on the EMT Program, please contact Kendra Lowman, Department Head, Emergency Medical Science at 828-327-7000, Ext. 4372 or email klowman216@cvcc.edu.
See more events and details on Facebook.