News and Events
News and Events for the Alexander Center for Education and Applied Technology
Upcoming Events
National Hispanic Heritage Month Celebration
Join us on Thursday, October 6th 11:30 AM-2:00 PM for a celebration of National Hispanic Heritage month!
We will be celebrating with food trucks, crafts, games and more! This event will take place at our Applied Technology Center at 230 Industrial Blvd. in Taylorsville, NC. We hope to see you there! 
News
American furniture manufacturers desperate for skilled labor to meet skyrocketing damand.
Roy Bearden honored with Medal of Excellence at the Furniture Academy Graduation 2021
Past Events
Bright Ideas Oral History Presentations
The Catawba Valley Community College Campus Library recently facilitated a collaboration between the CVCC LPN-to RN Bridge Nursing Program and the Adult Basic Education Academy located at the Alexander Center to record interviews with the ABE students and someone special in their lives. This collaboration was made possible by a North Carolina Bright Ideas Grant, a program of the State Library of North Carolina. Taking inspiration from CVCC's 2022-2023 Red Hawk Read, Callings by Dave Isay, these interviews will be digitally preserved and included in the CVCC's Library Digital Archive Collection of Oral Histories.
CVCC Career Fair/Open House - Alexander Center
The NC Works team in Catawba/Alexander County area recently partnered with Catawba Valley Community College Alexander Center and held a Career Fair & Open House at the Applied Technology Center in Taylorsville. In addition to the local employers (with 60 job openings), we had CVCC staff and Instructors (Welding, Industrial Maintenance) in attendance.
Furniture Academy Graduates 2022
Congratulation to Class of 2022!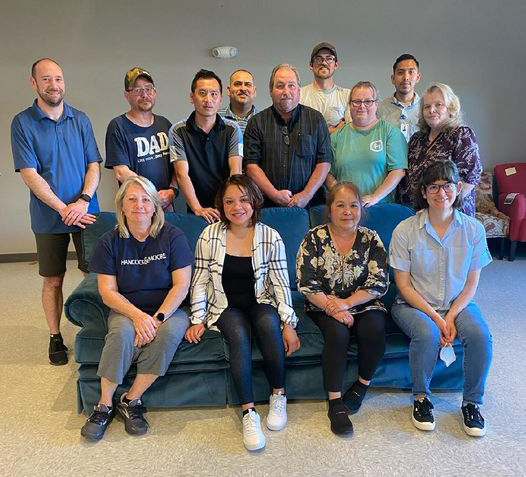 Furniture Academy Graduation December 17, 2021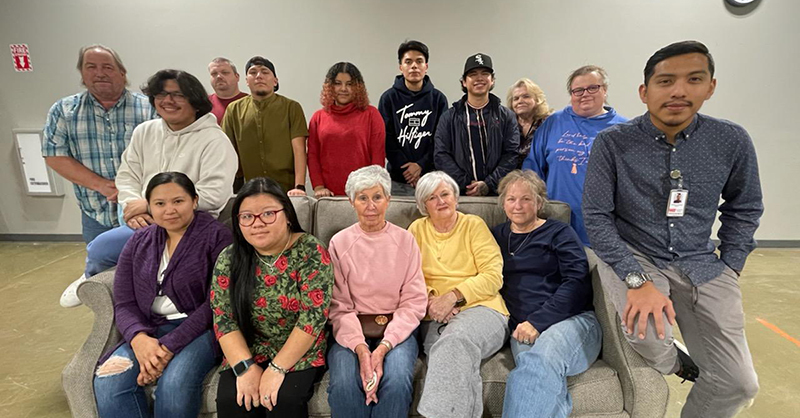 CNA Graduates of 2021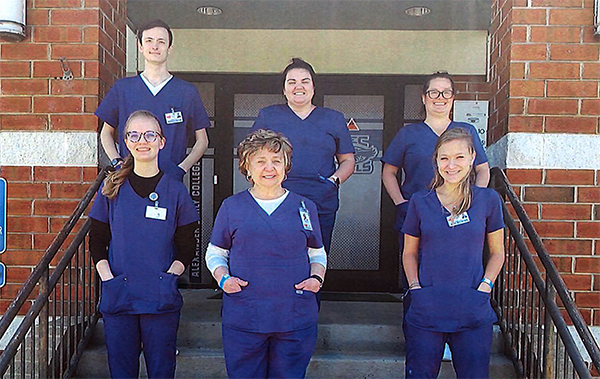 Taylor Reid, Jessica Daniel, Sarah Cass, Matthew Wilson, Kara Parsley and Deane Miller, RN
Alexander Furniture Academy class of 2021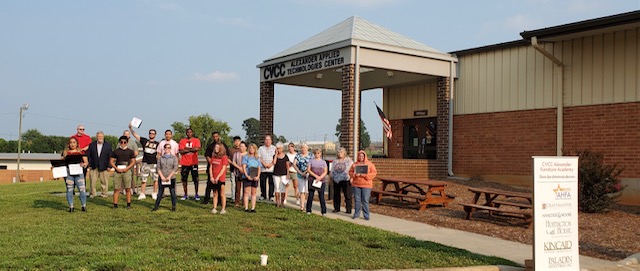 Front row left to right: Maria Gonzales, Anthony Rivas, Tori Johnson, Hayleigh Holland, Dia Davidson,Dorothy Crouch instructor, Martha Mecimore instructor, Brenda Weatherman,Eunice Mays program manager Helen Goodhardt
Back row left to right: Emanuel Bowes, Roy Bearden senior Vice President of Manufacturing, Matt Shook trainer, Charles Loftin, Esteban Ocampo trainer, Jerel Bradley, Adrian James, Jairo Valladares, Xia Xiong, Rick Minton Trainer, Ainsley Powers
See more events and details on Facebook.