SECU Foundation Presents Check to CVCC
The total scholarship funds will be distributed to 30 CVCC students enrolled in a workforce development-related program.
09/25/2023
HICKORY, N.C.— On Thursday, September 14th, the State Employees Credit Union (SECU) Foundation visited Catawba Valley Community College to present the "Bridge to Career Program Scholarship".
The total scholarship presented to CVCC amounts to $18,000.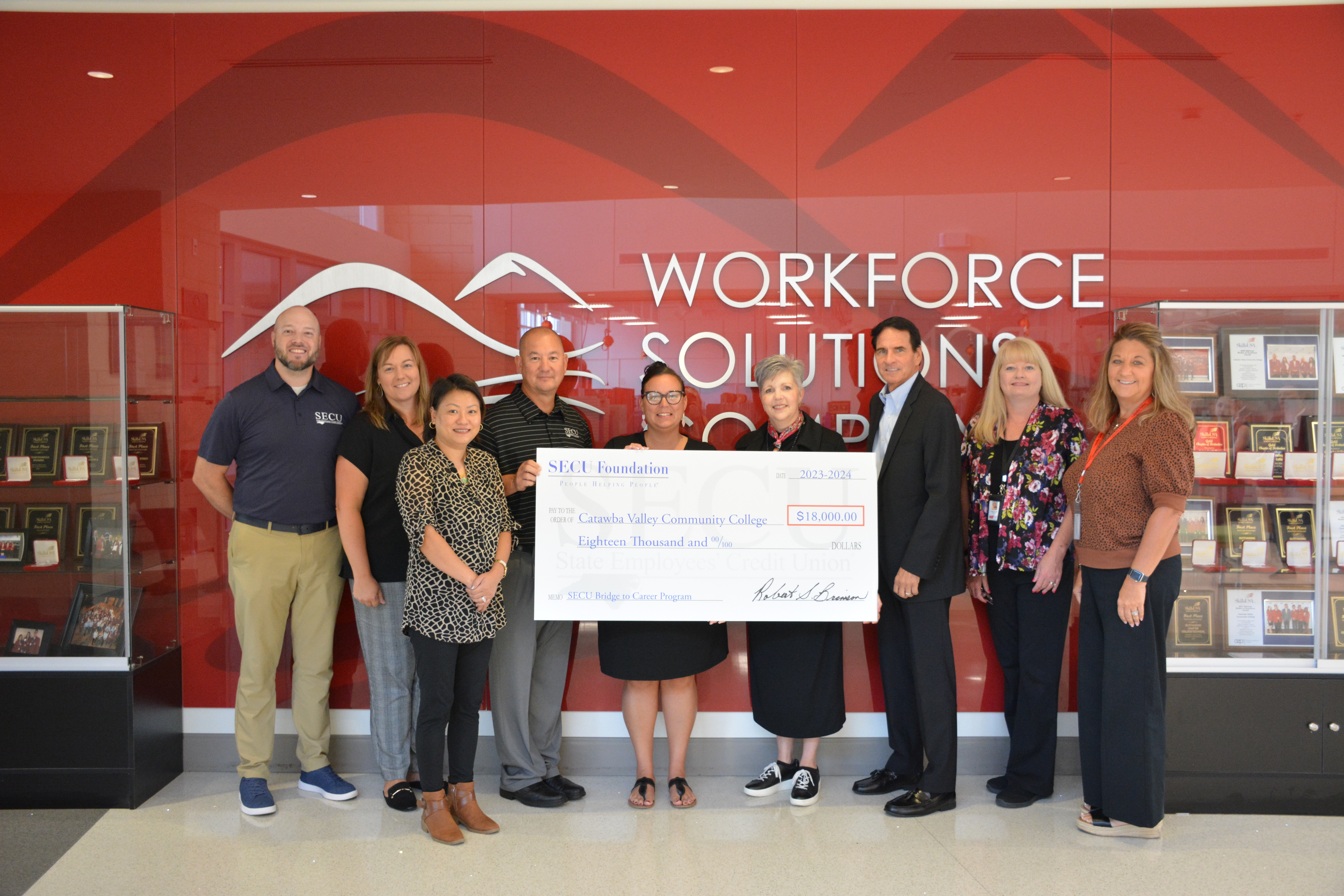 Established in 2018, the SECU Bridge to Career Program helps students seeking to obtain careers with sustainable wages in their local communities through North Carolina's workforce development program. This year, up to 30 local CVCC students will receive one scholarship valued at $500. Funds will be applied to educational and other expenses.
"We are grateful CVCC continues to be awarded funding through the SECU Bridge to Career Program to help support our students enrolled in Workforce Continuing Education programs," says Kristin Wright, Director of Customized Training and Business Services at CVCC. "Many of our students face financial barriers… by having scholarships such as the SECU Bridge to Career Program, we can help offset their financial burdens so students can train and earn their credentials in a timely manner."
Pictured Above, Left-Right: Jared Ramsey, Stacey Brewer, Sia Vang, Richie Patrick, Kristin Wright, Robin Cornett, Gary Muller, Susan Blake and Joretta Fish.
# # #