Catawba Valley Community College receives Dogwood Health Trust grant to fund collaborative WNC entrepreneur digital enablement tool
Startup WNC expanding its coverage from 18 counties to 27 and the Qualla boundary
01/12/2023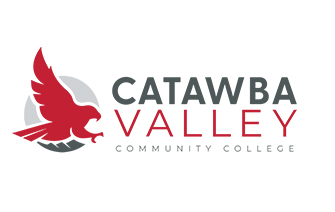 With financial support from the Dogwood Health Trust, Catawba Valley Community College (CVCC) aims to improve equity of access to business support programs for WNC entrepreneurs with the development of technology that better connects entrepreneurs and small business owners to available support programs. The "Support Navigator" initiative is the next evolution of CVCC's longstanding efforts to foster economic prosperity through entrepreneurship enablement and small business acceleration.  
The Support Navigator Program will serve entrepreneurs in 27 North Carolina counties and the Qualla boundary and is an extension of CVCC's successful Startup Western North Carolina (Startup WNC) program. CVCC, in partnership with nine other N.C. community colleges, launched the Startup WNC in 2020. Startup WNC began as a two-year pilot program focused on sustainably growing small businesses in western North Carolina, especially those created by rural, underserved, historically marginalized, and COVID-19-impacted entrepreneurs.  
The Support Navigator will make it easier for entrepreneurs and small business owners to find and connect to available business support such as funding, mentorship, and training programs. Following a short number of easily answered questions, Support Navigator users will be presented to support programs that best match their needs. In addition, to ensure all entrepreneurs have equal access to support, the Support Navigator will conveniently embed on the websites of qualifying entrepreneurship support organizations.  
Catawba Valley Community College President Dr. Garrett Hinshaw is the visionary behind this extensive collaboration with the other 10 community colleges in western North Carolina in making this project a reality.
"CVCC is grateful to partner with Dogwood Health Trust to provide rural and underserved entrepreneurs equal access to critical small business support programs and resources," said CVCC President Dr. Garrett Hinshaw. "The Navigator Project grew out of the success of Startup Your Ecosystem and is another significant step forward in our ongoing mission to make it easier for all entrepreneurs to start and grow successful businesses throughout our region. CVCC is pleased our longtime partner and leading entrepreneurship enablement expert, Supportedly, will lead the Navigator project's development and management."
Counties involved in the project include Avery, Buncombe, Burke, Cherokee, Clay, Graham, Haywood, Henderson, Jackson, Macon, Madison, McDowell, Mitchell, Polk, Rutherford, Swain, Transylvania and Yancey as well as the Qualla Boundary.
Community colleges involved in the collaboration include CVCC, Asheville-Buncombe Tech, Blue Ridge, Cleveland, Gaston, Haywood, Isothermal, McDowell, South Western, Mayland, Tri-County, Western Piedmont and Wilkes.
According to the Small Business Association (SBA), small businesses represent an average of 44 percent of all businesses in the United States and employ on average two-thirds of all employees in the U.S. Every new North Carolina start up also creates more than four jobs, according to Kauffman Foundation research.
"Building a stronger and more equitable ecosystem of entrepreneurs is an important part of Dogwood's work to increase economic opportunity in Western North Carolina, which is a key driver of overall health and wellbeing for communities and individuals," said Sarah Thompson, vice president of Economic Opportunity at Dogwood Health Trust. "We are pleased to partner with Catawba Valley Community College and the alliance of WNC community colleges and numerous other entrepreneurship support organizations that will make it easier for rural and historically underserved entrepreneurs to get the help they need when starting and growing businesses."
For more information on the Startup WNC program, please visit https://supportedly.com/find/#find-a-chapter
About Catawba Valley Community College
Catawba Valley Community College is a finalist in 2021 for the prestigious Bellwether and Aspen Prize awards. CVCC provides a true collegiate atmosphere for its approximately 5,000 students in curriculum and another 9,000 through workforce continued education programs. Serving students from counties across the region, Catawba Valley Community College was ranked as one of the top 10 Best Community Colleges in the United States in a list released by SmartAsset in 2021. CVCC currently offers 57 associate degree programs of study in Arts, Business, Computer Information, Education, Engineering Technology, Health Services, Horticulture, Industrial Technology and Public Services as well as nine college transfer programs. You can learn more about the programs offered at Catawba Valley Community College on its website at cvcc.edu. 
About Dogwood Health Trust
Dogwood Health Trust is a private foundation based in Asheville, North Carolina with the sole purpose of dramatically improving the health and wellbeing of all people and communities of 18 counties and the Qualla Boundary in Western North Carolina. Dogwood Health Trust focuses on innovative and equitable ways to address the many factors that contribute to overall health and wellbeing. With a focus on housing, education, economic opportunity and health and wellness, Dogwood Health Trust works to create a Western North Carolina where every generation can live, learn, earn and thrive, with dignity and opportunity for all, no exceptions. To learn more, please visit www.dht.org.
About Supportedly
Supportedly is a leading entrepreneurship enablement organization. Since 2016, its mission has been to improve small business success by connecting entrepreneurs to the right support at the right time in their startup journeys. This singular focus inspired multiple digital entrepreneur enablement tools like one of the largest online support directories, how-to training, peer-to-peer advice, and on-demand support. Supportedly's latest innovation, a digital support navigator, will improve equity of support access for rural and underserved entrepreneurs while amplifying the vital work of entrepreneur support organizations (ESOs).
# # #