CVCC student Teopantzin receives Newton Elks Lodge Scholarship in memory of Simmons
Catawba Valley Community College nursing student Veronica Teopantzin has been named a recipient of the Newton Elks Lodge Scholarship through CVCC Foundation Inc.
12/14/2021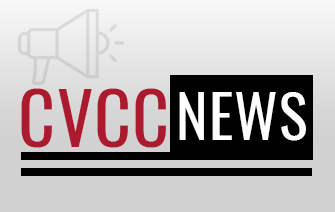 The scholarship is dedicated to the memory of the late Howard "Ken" Simmons, a long-time member of the Newton Elks Lodge who spent 30 years in education, teaching for the Newton-Conover School System.
"I think that Veronica is very deserving of all the scholarships she can receive," said Rick Simmons, son of the late Howard "Ken" Simmons. "My father would have been so proud of her accomplishments."
Teopantzin is in her second year as a nursing student, and she plans to become a nurse, work on her bachelor's and master's degrees and specialize in her nursing field.
"The reason I decided to go back to school has always been to be an example for my children and show my parents that they took the right decision bringing me to this country for better opportunities," Teopantzin said.
CVCC Foundation Inc.'s mission is to foster and promote the growth, progress, and general welfare of CVCC.
Through various endowments, the CVCC Foundation Inc. helps to provide more than 100 scholarships each year to students at Catawba Valley Community College to help enrich student's education experiences at the college.
To learn more about CVCC Foundation Inc. or to donate, please visit the website or contact Jennifer Jones, Executive Director of the CVCC Foundation, Inc., at 828-327-7000, ext. 4288 or email jjones55@cvcc.edu.
Pictured is the recent Newton Elks Lodge Scholarship presented in memory of Howard "Ken" Simmons. Front row, from left, Simmons' son Rick Simmons, scholarship recipient Veronica Teopantzin and Simmons' daughter Kim Boston. Second row, from left, Simmons' daughter Teena Branton, Ken's wife Pat Simmons, Simmons' son Greg Simmons, CVCC Foundation Executive Director Jennifer Jones, Newton Elks Club secretary Wilbur Guernsey and Newton Elks Exalted Ruler Paul Hunsucker.
# # #