CVCC 2021 Commencement
CVCC will hold a Commencement "Walk Through" to celebrate graduates on Friday, May 14, 2021.
05/14/2021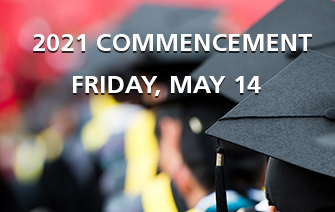 Graduates will walk across the stage in the Tarlton Complex and be presented with their diploma covers by Dr. Hinshaw. Event times will be available in the morning from 9:00 AM until 11:00 AM and in the afternoon from 1:00 PM until 3:00 PM to allow flexibility for graduates, their families and invited guests to attend. Students should check the MyCVCC Portal and email for more information.
# # #