SkillsUSA
Join the CVCC Chapter of SkillsUSA and be a part of a team that competes in areas of leadership, teamwork, citizenship, and character development.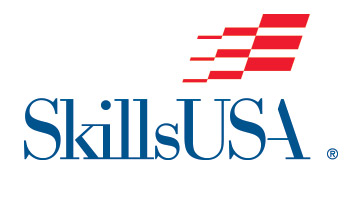 Our SkillsUSA chapter is recognized as one of the best programs in the country. It is a campus-wide success with our college winning 19 national medals in the past five years.
CVCC SkillsUSA is a partnership of students, teachers and industry working together to ensure America has a skilled workforce. SkillsUSA helps each student excel. SkillsUSA's mission is to empower its members to become world-class workers, leaders and responsible American citizens. Each year CVCC students went to the SkillsUSA National competition and were very excited to bring home gold and silver metals.
SkillsUSA is an opportunity for high-performance students enrolled in career and technical programs to match skills against their peers in leadership, teamwork, citizenship, and character development. It builds and reinforces self-confidence, work attitudes and communications skills. SkillsUSA also promotes understanding of the free-enterprise system and involvement in community service.
SkillsUSA is the perfect match for our students because they get to display their talents in their area of study in a competitive environment. They start at the local level with opportunities to advance to the state and national.
Our students get to experience new things and see a world they might never have seen were it not for SkillsUSA. We are so proud to offer this opportunity to build self-confidence and genuine skills for the workplace.

Find us on Facebook.
Contact Information
For more information about CVCC's SkillsUSA team, contact:
Executive Director of Strategic Business Partnerships & Skills USA
Office of the President
Email: Tammy Muller
Phone: 828-327-7000 x4323
Office Number: SC 429
Executive Dean, Economic Development and Corporate Education
K64 and Talent Development
Email: Gary Muller
Phone: 828-327-7000 x4672
Office Number: CAD 341