Our mission is to help new businesses get started and to help existing small businesses expand, increasing the number of businesses and jobs in our community. When you start up--and grow--a profitable business, you make a positive impact on the economic health of our region. Our job is to provide you every possible resource.
Programs and Services
We offer a wide array of programs and services:
One-on-One Confidential Business Counseling to assist you with business planning, licenses and permits, and more. To schedule a confidential counseling session, click on the Request for Counseling form link.
» Request for Counseling
Seminars on Starting and Growing a Small Business
Stand-alone seminars for new businesses and start-ups. Check out our Seminar page.
Targeted Referrals to Local and Regional Partners
Networking Events
Ready access to the Center, the College and Community Resources
Edison Application 2018
The Edison Project, presented by the Catawba County Chamber of Commerce, is our region's only entrepreneurial competition that aims to find, potentially fund, and help entrepreneurs and business start-ups who have an idea for an innovative, viable business launch in the Greater Hickory Metro (Catawba, Burke, Alexander, and Caldwell Counties). Finalists will have exclusive access to a team of business advisers and local entrepreneurial resources, receive an invitation to a series of custom workshops to enhance and refine their business idea, pitch to a panel consisting of Angel Investors, Venture Capitalists, and bankers from across the state, write and refine their business plan, and the opportunity to deliver a final pitch to a community audience. In addition to receiving invaluable counsel and one-on-one support, finalists will vie for seed investment dollars from the Catawba Chamber in the amount of $8,000 for first place, $5,000 for second place and $3,000 for third place, as well as, incentives for other special categories to be announced.
Visit the Catawba County Chamber of Commerce to complete the application.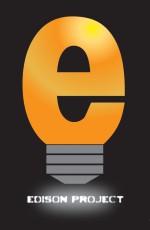 Do you have a business idea or new business?

The Edison Project is looking for YOU!
No-Cost to Attend
The Small Business Center Network is funded through a grant from the state of North Carolina, so counseling services and training seminars are available at no cost.
For information and seminar registrations, call:
(828) 327-7000, ext 4117
For counseling services, program and course questions, call:
(828) 327-7000, ext 4102
Location
The Small Business Center is in the CVCC Corporate Development Center which is located between the Main Campus and the East Campus at 2664 Highway 70 in Hickory (in the old Ryan's Steakhouse building, across street from Aaron's Rentals)

The GPS address is 2601 21st St Dr SE, Hickory, NC 28602
Statewide Network of Services
» Small Business Center Network
The Small Business Center at CVCC is one of 58 centers that comprise the Small Business Center Network of the North Carolina Community College System. Each is charged with providing high-quality, readily-accessible information, education, counseling and referrals.
Small Business Centers are funded in part by the local college, in part by local governments, and in part by state tax dollars. The North Carolina Community College System is the parent organization for Small Business Centers. They exist to help you gain access to the knowledge and skills you need to become and remain a successful business owner.
Follow the SBC on Facebook at: