Summerscapes - Camps
The CVCC Summerscapes Camps help children and teenagers retain skills over the long summer break and entertains them too!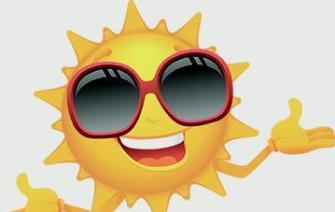 Give the kids something fun and educational to do over the long summer break!
Summerscapes is an enrichment program held on the Catawba Valley Community College campus each summer for children and teenagers ages 5 to 17 years of age. Over 70 classes are offered in a variety of subjects including arts and crafts, computers, math, science, and reading and writing enrichment.
Since the program started in 1991, many artists and teachers from the College and the community have enjoyed this opportunity to share their expertise and enthusiasm with our students.
We had a blast with our 2018 Summerscapes students. It was great seeing previous students all grown up and also great to have new students with us!
The 2019 Summerscapes classes are viewable online and you are able to go online to register this year or you can mail the information to CVCC, Attn: Summerscapes, 2550 Highway 70 SE, Hickory NC 28602.
Contact and Registration Information:
Coming Soon
Registration Information
The Emergency Contact Information Form is required to complete the registration process for Instant Online Enrollment only.
If downloading and mailing the Summerscapes Registration form, please do not submit the Emergency Information Contact form
with the Summerscapes Registration Form.
If using the Instant Online Enrollment option, please email the Emergency Contact Form to
Cheri Toney at ctoney@cvcc.edu.
Instant Online Enrollment
Summerscapes Registration Form (PDF)
Emergency Contact Information Form (PDF)
(Use only for Instant Online Enrollment registration completion.)
3 easy options to sign up for Summerscapes
You can go to Instant Online Enrollment to register and pay online,
Come in person to sign up your child for a class,
Monday-Thursday from 8:00 AM-8:00 PM (Closed Friday's);
Print and Mail the Summerscapes Registration Form (PDF) and the Emergency Contact Information (PDF) to:
CVCC, ATTN: Summerscapes,
2550 HWY. 70 SE, Hickory, NC 28602
For additional information, please contact the
Continuing Education Office at (828) 327-7037 or e-mail
Cheri Toney
To view these (PDF) documents you may need to download Free Adobe reader at www.adobe.com.
Updated on 4/1/2019