Small Business Spotlight Series
A monthly series highlighting CVCC Alumni who are also small business owners. These entrepreneurs will be on campus for demonstrations and discussions. Events are free and open to the public.
October Spotlight
Please join Brandy Griggs and Fong Xiong as they share about the Everyday Entrepreneur Venture Fund Grant Opportunity that is open to our students and share about starting their business and the services they offer.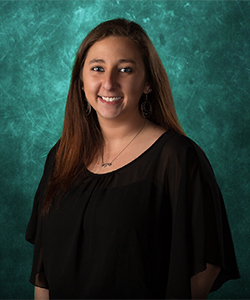 Brandy Grigg
Founder and Creative Director, Brandelle Designs
Learning Opportunity: Starting a Business
Monday, October 11
2:30 - 3:30 PM
CVCC Workforce Solutions Complex (WSC) 1001
1980 US Startown RD, Hickory, NC 28602
CVCC Campus Map
Brandy was raised in Sherrills Ford, North Carolina, and graduated from CVCC's Advertising & Graphic Design Program in 2020. She always knew that she wanted to be a small business owner one day. After graduation from CVCC, she found herself struggling to find a full-time design job due to the COVID-19 pandemic. With inquiries coming in about side projects for design work, she took matters into her own hands and watched her dream begin to unfold. Established in June of 2020, Brandelle Designs is a creative agency located in Denver, North Carolina that specializes branding, advertising, and web design specifically for small businesses.
Before that, she spent 10 years working in the customer service industry for retail businesses and restaurants. During her college career, she was a gold medalist in the t-shirt design competition at the 2019 SkillsUSA North Carolina Conference. She is also an Adobe Certified Professional – Visual Design Specialist CC in InDesign, Photoshop, and Illustrator. 
In the fall of 2020, she received an email in her student inbox about this new program at CVCC, the Everyday Entrepreneur Venture Fund (EEVF). In the program she endured a 3–4-month virtual learning program about the entrepreneurial mindset, how to start a small business, develop a business plan, and then pitch that plan to a committee for the opportunity to be awarded funds towards that business.
Brandy completed the EEVF program in January of 2021 and has been awarded grant funds twice since then. These funds have helped Brandy to grow her business exponentially over these past several months. She is an active member in the Catawba County Chamber of Commerce and has worked with several local small business owners in the Hickory area. She is constantly looking for new ways to be involved in the community, while also enhancing her knowledge of the industry through continued education, webinars, and digital conferences.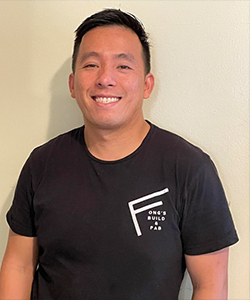 Fong Xiong
Owner, Fong's Build & Fab
Learning Opportunity: Starting a Business
Monday, October 11
2:30 - 3:30 PM
CVCC Workforce Solutions Complex (WSC) 1001
1980 US Startown RD, Hickory, NC 28602
CVCC Campus Map
Fong Xiong is a resident of Hickory, NC who graduated from Catawba Valley Community College with an Associate Degree in Automotive Systems Technology in 2010, followed by a certification in Business Administration in 2018, and recently earned his certification in Welding Technology in 2020. He has always had a passion for performance vehicles and with over 10 years of experience in automotive repairs, he decided to follow in his father's footsteps by opening his own shop to expand his abilities as an automotive technician and focus on performance. After participating in CVCC's Everyday Entrepreneur Venture Fund program in 2020, he earned the proper funding and knowledge to start up his own business.
In less than eight months, Fong has established Fong's Build & Fab and managed to hire three employees. He has also been nominated as Hickory Daily Record's Best of Catawba Valley. His business revenues have successfully met and surpassed his yearly projections. In addition, Fong's desire to help small businesses has led him to support local firms by reaching out for design and print services such as shop signs and merchandise. Fong's Build & Fab also sponsors local car shows and meets with Team Akatsuki to educate the community. He enjoys spending quality time with friends and family, working out to stay healthy, and staying active in the community.
Fong continues to engage in programs and events to further his connections and expand his knowledge to grow his business. In the future, he is determined to support and give back to the EEVF program and help teach or mentor others about starting your own business.
All event attendees must follow CVCC COVID protocols.
For more information, please contact Christy Lefevers, Accounting & Business Programs Director at 828.327.7000 ext 4308 or email clefevers@cvcc.edu.
If you need special accommodations for this event, please contact Shawn Frank, sfrank327@cvcc.edu, 72 hours prior to the event.