Faculty and Staff Awards
CVCC 2020-21 Faculty Award Winners
Christy Lefevers - Full-Time Faculty Winner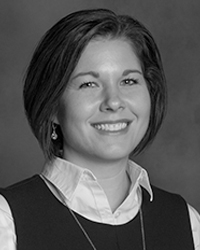 Christy Lefevers has served as a full-time Accounting instructor at Catawba Valley Community College (CVCC) in Hickory, NC since 2004. In 2014 she became the Accounting Program Director and in 2020 she became the Department Head of Accounting and Business Programs. Christy's roots in the NC Community College System run deep, with the start of her educational journey at Western Piedmont Community College, where she earned an Associate's Degree in Accounting. This was followed by both a Bachelor's and Master's Degree in Accounting from Gardner-Webb University. While completing her degrees, she worked full-time in a variety of business and accounting sectors, including manufacturing, banking, and public accounting. In 2011, Ms. Lefevers led a team of CVCC accounting students to a Top Ten finish in the annual American Institute of Certified Public Accountants College Competition. CVCC is the only two-year institution to reach a Top Ten spot in this national competition. In 2012, Christy successfully passed all four sections of the Uniform Certified Public Accountant examination on her first attempt to achieve the Certified Public Accountant designation. In her spare time, Christy enjoys running and has completed three full marathons and 12 half-marathons in seven states. She and her two children, Lauren (15) and Riley (13) live in Morganton.
Emma Wilson - Part-Time Faculty Winner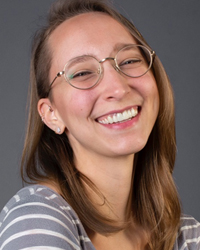 As an art instructor at CVCC and, previously, a ceramics instructor at BGSU, Emma Wilson's passionate, honest, and engaging approach to teaching has landed her in the list of nominees for the CVCC Excellence in Teaching Award and BGSU's Outstanding Graduate Student Teaching Award. Wilson is also the studio manager at Warehouse Arts and an artist primarily working with clay. In addition to her technical job titles, she considers herself first and foremost a student. Outside of teaching Wilson, has worked to bring the arts and education to the surrounding communities by teaching private ceramics classes, running tutoring sessions for past students interested in continuing their arts education, and researching applied learning in an effort to create more engaging, constructively challenging, and meaningful virtual classes. Her personal artistic research delves into the intersection between the complexities of human behavior, posthumanism, and the philosophical concept of absurdism. 

Ethan Brooks-Livingston - Full-Time Faculty Finalist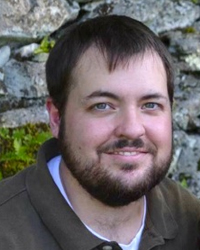 Ethan Brooks-Livingston is an Instructor of History in the Department of Humanities. Ethan has taught at Catawba Valley Community College since 2016, first as an adjunct instructor before moving to full-time in August 2020. Ethan hopes, through seeing the real humans of history, that his students will come to love history as much as he does. Ethan holds a Master of Arts degree in Public History from Appalachian State University and a Master of Arts degree in Gender and Race Studies from the University of Alabama.
Dr. William Davis - Full-Time Faculty Finalist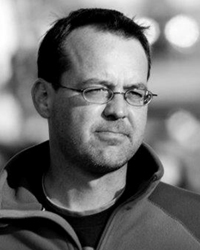 Davis, William A.I grew up in Florida. After high school and a move to Hickory. he enrolled at Western Piedmont Community College. From WPCC, he transferred to Lenoir-Rhyne to finish his bachelor's degree. In 2007, he graduated from the Palmer College of Chiropractic Medicine. In August of 2010, he was hired by Catawba Valley Community College as an adjunct professor. Eight years later, he transitioned to a full-time position where he is thriving.
 
Jeanne Womack McGinnis- Full-Time Faculty Finalist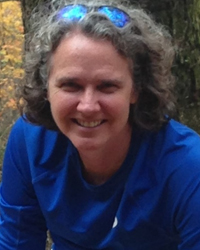 Jeanne Womack McGinnis is a full professor of Mathematics at Catawba Valley Community College. She began her teaching career in 2000 after a diverse career in industry. Jeanne graduated from Davidson College in 1983 majoring in Economics. She began taking graduate mathematics courses in 2000 while teaching math as an adjunct instructor. She fell in love with the community college and its diverse student population. She is grateful to be a part of the mathematics faculty at CVCC.
 
Jennifer Archer - Staff Finalist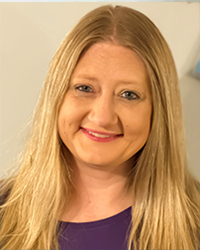 Jennifer Archer's journey into Catawba Valley Community College started in 2009, when she was an undergraduate and given the opportunity to co‐op for the financial aid department. Upon her graduation in 2010 with her A.A.S. in Accounting, she was offered a full‐time position as a Financial Aid Technician. She has since earned her B.S.B.A from Eastern Carolina University where she graduated Magna Cum Laude. 
Laura A. Mancini - Part Time Faculty Finalist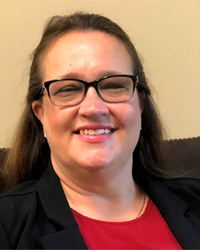 Laura A. Mancini is an adjunct instructor of Accounting at both Catawba Valley Community College and Lenoir-Rhyne University. As a Certified Public Accountant, Laura brings her knowledge and experience to the classroom. Laura helps students learn both the academic framework and theory of accounting as well as the practical day to day side of accounting. Laura holds an MBA and a BS in Accounting from Georgian Court University 
Dr. Christopher Moore - Full Time Faculty Finalist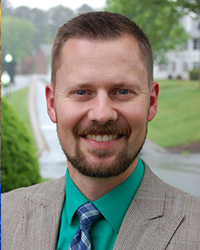 As an Instructor of History and Religion at Catawba Valley Community College, Dr. Moore treasures the opportunity to explore narratives with his students. In over thirteen years teaching at the collegiate level, his goal has been to foster a student-centered and academically rigorous classroom atmosphere. A graduate of Campbell, Duke, and Baylor, Dr. Moore has focused much of his academic research on the interface of religion, race, and memory during the Civil War and Reconstruction. He is the author of Apostle of the Lost Cause: J. William Jones, Baptists, and the Development of Confederate Memory (University of Tennessee Press, 2019). 
 
2020 Excellence in Teaching Award Nominees (Full and Part time)
Aaron Tallman
Seth Bailey
Daniel Barnes
Barbara Beatty
Brian Blackwelder
Susannah Blanchard
Ethan Brooks-Livingston
Ashley Brown
Kim Browning
Amy Cable
Lisa Campbell
Meredith Campbell
Richard Cerda
Tanya Clanton
Roy Collie
Debra Cook
Kathleen Crump
Robert Dant
Dr. William Davis
Summer Dellinger
Anissa Demiter
Mary Dougherty
Michael Dowdy
Jason Earnhardt
Katie Geymont
Nikonya Godwin
Ariel Hamilton
Joe Heafner
Colleen Heise
Sherry Herman
Jamie Hill
Steve Hunt
Alexandra Ingle
Tracie Jeffries
Susan Kale
Laurie Keats
Kelly Kistler
Christy Lefevers
Amelia Likin
Laura Mancini
RJ Marshall
Craig McGee
Jeanne McGinnis
Marvin Miller
Amanda Minish
Dr. Christopher Moore
Jeff Moore
Brian Morrison
Jeff Penley
Kim Ray
Fred Richard
Ramie Robinson
Thomas Schwartz
Shaun Sides
Caroline Simyon
Susan Spillane
Darrin Stroud
DL Turbyfill
Andrew VandenHeuvel
Constance Warden
Emily Whiteley
Emma Wilson
Scott Wilson
Kristy Wooten
David Zealy-Wright
CVCC 2020-2021 Staff Excellence Awards
Athena Smith - Staff Excellence Winner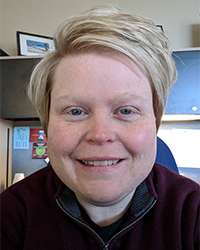 Athena Smith holds a B.A. in Software and Information Systems from UNC Charlotte and a M.S. in Instructional Technology from Eastern Carolina University. She has over thirteen years of experience talking and teaching tech to the techie and not-so-techie. Often referred to as the Goddess of Technology, Athena is a self-professed lover of not just tech but also of refining processes, productivity, and efficiency. If there's a way to make a process better, Athena will find it, no task is ever too big or too small. Athena loves to read and is often doing so while also snuggling with her 12-year-old Chihuahua, Pixel, who's like her child. When Athena isn't reading she bleeds Panthers black and blue during the best season of the year, football season. 

Kathy Rockett Harris - Staff Finalist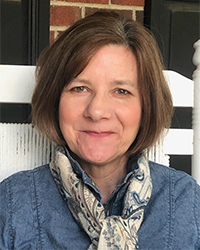 Kathy Rockett Harris is a Catawba County native, graduating from Newton-Conover. She earned a degree in Middle Grades Education at UNC-Chapel Hill and a Master's Degree in Student Development –Counseling at Appalachian State University. She began her career at CVCC as Career Counselor in 1997 and has worked both full and part-time in Admissions during her tenure. While at CVCC, Kathy helped to charter the first chapter of PhiTheta Kappa and advised this honor society during its formative years.
 
Anita McRary - Staff Finalist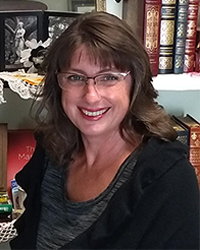 Anita earned a bachelor's degree in General Studies from Armstrong Atlantic State University, a Master's Degree in English from Georgia Southern University, and Master's Degree in Library Science. After a career in social services, she discovered a love of teaching students while working in the Caldwell Community College Library as an adjunct member of their faculty. She joined the CVCC Library staff in 2019 and was promoted to the Outreach and Instruction Librarian in October of 2020.
Kelly Plumbly - Staff Finalist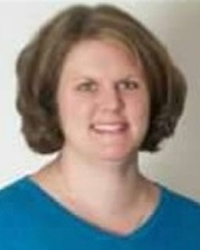 Kelly Plumley earned a Master of Science in Public Administration at Appalachian State University. She has worked for Catawba Valley Community College since 2005 in various positions. Currently she serves as the Director of Student Records in the School of Access, Development, and Success. She enjoys the challenges and the rewards that come with her current position and looks forward to the continual improvement and successes of Student Services as a department.
2020-21 Staff Nominees:
Cody Dalton
Jennifer Eversole
Cindy Fulbright
Jon Gibbs
Beverly Spencer
Melanie Tibbs
Cheri Toney