Coronavirus Updates

CVCC COVID-19 UPDATE
02-21-2022
CVCC MASK UPDATE
Effective Monday, February 21, 2022, based on the Governor's recommendation and current trends in our service area, CVCC will enter into a "Mask Optional" operation.  Individuals that wish to continue to wear masks for their protection are encouraged to do so.  Please be advised that we will continue to monitor local metrics daily and if metrics begin trending in an upward direction, we will revert to our previous "mask required" practice.  Thank you for your cooperation and please be respectful of individual choices as we move forward through this pandemic. 
 
08/15/2022
COVID-19 PROTOCOL UPDATE
We look forward to the Fall 2022 semester as we continue our mission to best serve our students, employees, and community. Our priority has always been your safety, and it will continue to be our top priority. We are monitoring the COVID variants in our region and will adjust our protocols as necessary for the health and safety of our faculty, staff, and students. With counsel from our local healthcare providers and from college leadership, the below CVCC COVID protocols are amended, effective immediately, to align with the latest CDC recommendations.
NEW PROTOCOL REGARDING COVID EXPOSURE AND COVID POSITIVE TEST:
If you have been exposed to COVID watch for symptoms for 10 days.
Wear a mask around others indoors for 10 days.
Test 5 days after exposure, or sooner if you have symptoms.
If you test positive, follow isolation guidance.
If an individual tests positive for COVID regardless of vaccination status, they should stay home five days, then if they are symptom free, they may leave quarantine and continue to wear a mask for the next five days.
CONTINUED CVCC COVID EXPOSURE AND COVID POSITIVE TEST PROTOCOLS:
If you have been tested for COVID-19 by a healthcare professional and received a positive diagnosis, you should immediately report the diagnosis to your direct supervisor and dean (if you are an employee) or instructor (if you are a student) by completing this COVID reporting form. The CDC guidelines recommend isolating yourself from all other people, including those in your household.
All employees are expected to work from their on-campus workstations unless experiencing symptoms, at which time they should communicate with their direct supervisor and consult with their healthcare provider.
All on-campus meetings with groups larger than 30 must receive approval from the Office of the President (Dr. Ken Elliott) and will be assessed on a case-by-case basis.
Third-party and outside group meetings will be monitored on a case-by-case basis by Dr. Ken Elliott.
Masks and hand-sanitizing stations will be available at all key entrance locations on campus.
Vaccination clinics and vaccination awareness campaigns will be conducted for CVCC employees and students throughout the semester.  
We strongly recommend that all students and employees be vaccinated to help prevent the spread of COVID.
Thank you for your continued support and for being #RedHawkReady. We look forward to a happy and healthy 2022 Fall semester. 
---
Virtual Hotline
Call CVCC COVID-19 Hotline (828) 624-5219
Anxiety and Stress
Experiencing Stress or Anxiety? Here is Where to Get Help.
If you are experiencing stress or anxiety during this time, please know that help is available 24-7 at these numbers:
Alexander County: Vaya Health Access Center: 800-849-6127
Burke County: Partners Behavioral Health Management Access Center: 888-235-4673
Caldwell County: Vaya Health Access Center: 800-849-6127
Catawba County: Partners Behavioral Health Management Access Center: 888-235-4673
Gaston County: Partners Behavioral Health Management Access Center: 888-235-4673
Iredell County: Partners Behavioral Health Management Access Center: 888-235-4673
Support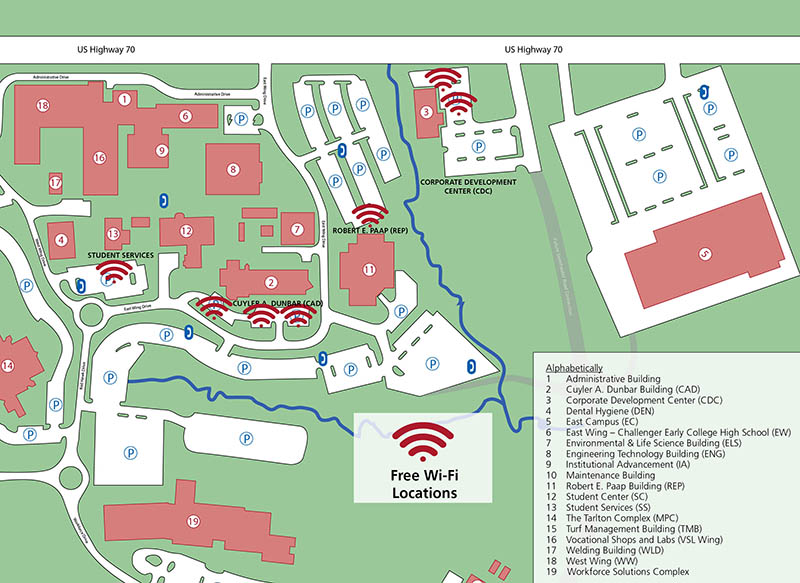 Financial Assistance
Finish Line Grants: Grants of $1000 per semester are still available for students who have completed (or are in the process of completing) at least 50% of the required curriculum for their program of study. (This includes some Continuing Education programs.)
Student Emergency Loans: Loans of up to $1,000 per semester are also available. (50% completion is not a requirement for these loans.)
The contact person for both means of financial assistance is as follows: Renee Neal (rneal@cvcc.edu or (828) 327-7000, ext 4408).
---
Coronavirus Archives
---
Resources
CDC Recommended Prevention - Stop the Spread of Germs
Avoid close contact with people who are sick.
Cover your cough or sneeze with a tissue, then throw the tissue in the trash.
Avoid touching your eyes, nose, and mouth.
Clean and disinfect frequently touched objects and surfaces.
Stay home when you are sick, except to get medical care.
Wash your hands often with soap and water for at least 20 seconds.
CDC on Handwashing