Career Advising - Career Planning
Career Advising- Career Planning
Discover Your Passion. Focus 2 Career planning is a free tool to help students prepare for career readiness.
Focus 2 Career Planning System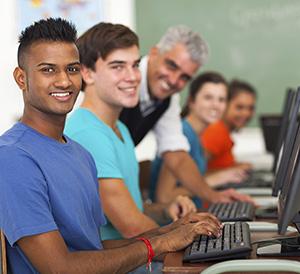 Get started in your educational and career planning with Focus 2.
Focus 2 is a FREE online, self-guided career-planning assessment tool that can help you make good career decisions. The right decision could save you time and money while planning your career.
Start thinking about your career – Career Readiness
Think about your career and educational goals
Identify your academic strengths
Examine your career planning status and personal development needs
Learn something about yourself – Self Assessment
Consider who you are: your work interests, skills, values, personality and leisure interests
Research any career – explore the possibilities
Search careers by occupation and industry
Explore "What can you do with a major in…at Catawba Valley Community College?"
Explore occupations associated with any major area of study
Create an action plan – Create a plan to achieve your objectives
Tie it all together
Create your career portfolio
Connect yourself to resources
Connect to recommended tools and websites
To schedule a career advising appointment to discuss your career plans, please contact Teresa Ray at (828) 327-7000, ext. 4806 or email tray@cvcc.edu
---

How do I get started on Focus 2?
New Users
Create a new account using the CVCC access code: red hawks.
When you initially register to use Focus 2, you will create a user name and password.
Please write down this information and remember the login information for future use.

Returning Users
Log in using your user name and password.
Once you are logged in, begin with the Career Readiness section and continue completing each section until you complete the Personal Portfolio section. Make sure to save your progress before you exit.
Print your completed portfolio and report and schedule an appointment with the Career Counselor to discuss your results and your career plans.

Thank you for participating in the Focus 2 Career Planning System. To better serve our students, please take a moment to complete a brief survey relating to Focus 2. Be sure to provide specific comments and suggestions, so we know how to better serve you and other students.
Thanks!
Questions? Contact Teresa Ray at (828) 327-7000, ext. 4806 or tray@cvcc.edu.