Steve Peeler Named Turfgrass & Horticulture Director
Steven E. Peeler, a Catawba Valley Community College alumnus whose professional sports field construction and management career has taken him around the world, has recently been named Catawba Valley Community College's Turfgrass & Horticulture Program Director.
03/15/2017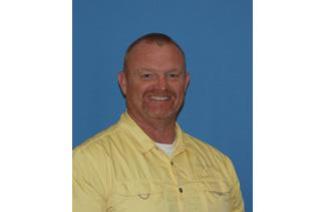 Peeler headed up construction of numerous Major and Minor League Baseball fields for more than 25 years, including L. P. Frans Stadium early in his career. His resume includes positions with the Chicago White Sox, St. Louis Cardinals, Seattle Mariners, Houston Astros and Pittsburgh Pirates.
He served as sports field and facility consultant for the 2010 Olympic Games in Beijing, China, and as a sports field consultant for a South Korean sports field design firm. Peeler served as turf consultant for the NFL Dallas Cowboys and Washington Redskins, and has worked on more than 25 collegiate sports field projects, including the University of Washington, University of North Carolina and Wake Forest University.
He was named South Atlantic League Groundskeeper of the Year from 1993 through 1995 and was presented by Major League Baseball.
He serves on the International Baseball Academy Association board of directors and is a member of the Major League Baseball Players Alumni Association. 
Peeler will serve as program director for the Turfgrass & Horticulture Technology associate degrees supervising three full-time faculty members and a host of adjunct faculty with unique expertise in various subjects that support the degrees.
He will oversee redevelopment of a PGA regulation golf hole that provides students hands-on experience building, maintaining and refurbishing a professional sports field.
# # #