Theatre Program Stages "Gathering Blue"
Students enrolled in Catawba Valley Community College's Theatre Program have scheduled a number of performances December 7 through 15 of the play "Gathering Blue," a theatre piece for young audiences by Lois Lowery.
12/05/2018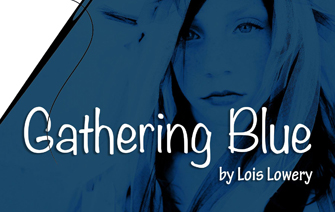 The performances take place in the college's Blackbox Theatre located at the East Campus. Admission is free and open to the public. A "G" rated play, children and the young at heart are welcome.
 
Adapted for the stage by Eric Coble, "Gathering Blue" is the second book from Lowery's series that starts with "The Giver." Set in a post-apocalyptic world, the main character Kira struggles to prove that she is worthy despite her damaged leg. She uses her creativity as a weaver to advance in her impoverished and, at times, rough society.
 
Starring in the production are first and second year students Sarah Hawkins, Jesse Hoke, Zac Howard, Penny Ly, Cameron Owens, Eljae Roe, and Jackson Shoe.
Performances will be held:
•  Friday, December 7, 10 a.m. and 7 p.m.
•  Saturday, December 8, 7 p.m.
•  Monday & Wednesday, December 10 & 12, 10 a.m.
•  Friday, December 14, 10 a.m. and 7 p.m.
•  Saturday, December 15, 7 p.m.
CVCC's Black Box Theatre is located in Room 978 of the East Campus at 2760 US Hwy. 70 SE in Hickory. Use the eastern most entrance of the building.
For more information, contact Theatre Program Director Kim Stinson, kstinson@cvcc.edu, 828-327-7000 ext. 4406.
# # #