Fall 2017 Honors List Announced
Catawba Valley Community College recently announced the Honors List of students for the fall 2017 semester. The following students who have a grade point average of 3.5 up to 3.79 were recognized:
02/02/2018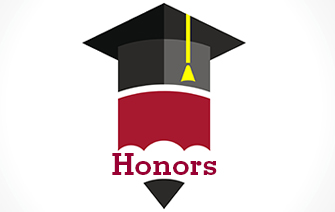 Alexander County
Savannah Leigh Bapties, Abigail Grace Beane, Amie Cheyenne Bowman, Cory Shay Bowman, Matthew Dylan Bowman, Stewart Scott Brown, Luke Aaron Brumley, Christopher Colton Bryan, Ashley Calhoun, Subrea Tatiana Calhoun, Cheyenne Dawn Chumley, Madison Paige Church, Brent Matthew Clack, Natalie Jo Coffey, Caroline Quinn Erkman, Tammie Ann Fie, Darren Malachi Fox, Abagail Kelli Hager, Parks Kent Harrington, Joseph Timothy Hernandez, Ethan Xavier Hoge, Aliyah Lyra Honious, Jacob D. Icard, Kimberly Brooke James, Morgan Victoria Jenkins, Gracee Joanna Keith, Ashlyn Marie Kerley, April Ann Louise Kowalski, Jonathon Lucas Leflore, Allie Little, Laura Nicole Little Wilkinson, Kalyn Nicole Melendez, Alyssa Veraann Michaux, Austin Lee Miller, Leah Breanne Morton, Michelle Nava-Silva, Mary Elizabeth Nissley, Kirsten Brooke Pierce, Mason Merkison Rader, Kristin Nicole Ratliff, Emilio Alvaro Reid, Obed Renteria, Kimberly Renee Reynolds, Felicia Deanne Rhyne, Mariana Francisca G. Rodriguez, Jose Karin Rodriguez-Cruz, Austin Joseph Schwab, Lorisa Mae Shoemaker, Alexis Jade Smith, Jackson Gray Smith, Alexander Michael Stephens, Daniel Jacob Sullivan, Holly Rebekah Sweet, Madison Taylor Thomas, Natalie Rose Unger, Kang Sou Vang, Leena Vue, Zachary Austin Ware, Chanler Jacob Watts, Bryant Kelly Wicker, Joshua Charles Wilson, Alysia Nicole Winkler, Touzong Christopher Xiong and Kristina Lyndsay Zink.
Burke County
Haley Alison Begay, Takera Ronique Brooks, Jose Roderick Campuzano, Timothy Cook, Kody Richard Cooke, Jessica Renee Denton, Amber Eddy, Jeffrey Edward Ervin, Cynthia Michelle Greene, Chenfoi Lee, Jesse Vm Lee, Jessica Leigh Lowe, Jaylan Marquise Martin, Melissa Anne Matzko, Lehren Nicole Mull, Daniel Austin Muller, Benjamin Calvin Phillips, Teresa Day Shuping, Jason Michael Singleton, Jason Shane Taylor, Seng Vang, Mai Vue, Landon Ward, Ryker Franklin Warlick, Gracie Kathryn Waters, Gary Dean Watson and Edna Yang.
Caldwell County
Caleb Othneil Ammons, Briana Elizabeth Blackwelder, James Douglas Chester, April Elizabeth Childers, Anastasia Kay Dillard, Dustin Bryan Farr, Jessica Nicole Franklin, Amy Marie Gonzales, Tamara Harbison, Alyson Hunter Hildebran, Maria Elaina Lagusis, Seth James Lewis, Laura Jeanette Montgomery, Sean Patrick Moren, Nathan Alexander Norman, Paula Jill Rice, Devin Scott Sigmon, Heather Bradshaw Spears, William Austin St. Clair, Ronda Darlene Stafford, Carl James Teague, Quintin Thomas, Morgan Grace White, Ryan Steven Wilson and Jason Zaldivar.
Catawba County
Gregory Andrew Abee, Hannah Ramona Adam, Alicia Diane Adame, Jose Junior Adame Rodriguez, Henry Santiago Agreda, Christopher Jacob Alexander, William Peyton Anthony, Vincent Nicholas Argiro, Tania Guadalupe Austin, Aubrey Caleb Bach, Mallory Jane Bailey, Dylan Baker, Christy Shellree Banks, Mikala Nicole Banks, David Ryan Barber, Bryanna Christine Barkley, Morgan Hope Bassett, Sarah E. Beal, William McKinley Beam, Jordan Taylor Beard, Chandler Thomas Beatenhead, Damion Joseph Belcher, Thomas Ambrose Belk, Jackson C. Bell, Daniel David Berube, Morgan Bryce Bibey, Alexis Brooke Blevins, Jon Blink, Paris Leigh Boldon, Noah Christopher Bolick, Aimee Boutchard, Erin Grace Bowden, Chelsea Ava Bowman, Haylee Ann Bowman, Edward Von Brannock, Holly Nicole Brewer, Kaitlyn Ruth Bridges, Karson Leigh Brittain, Camryn Victoria Broughton, Amanda Marie Brown, Kyle Dean Brown, Savannah Nicole Brown, Hannah Diane Browning, Mahayla Lachelle Bryant, Trevor Jonathan Bryant, Brittany Michell Buff, Auton Scott Bumgarner, Megan Danielle Bumgarner, Haley Nicole Burgess, Jane Maupin Bynon, Tyler Frances Bynum, Huong Thi Calderon, Jacob Vernon Caldwell, Chastity Nacole Canipe, Clarissa Joleen Cappadona, Maxwell Cooper Carbon, Kelly Nogueira Carrancho, Leah Danielle Carroll, Cecilia Lizet Castillo, Marissa Castillo, Destiny Marie Chafin, Madison B. Chandler, Brandon Chang, Lina Chang, Logan Paige Chapman, Rebekah Nichole Chapman, Kathleen Burnside Charde, Arturo Chavez, Michael Cherkez, Kisha Marie Chunn, Jose Cisneros, Jordan Garrett Clarke, Rohman Grant Clarke, Obadiah Nathanael Clay, Miranda Diane Cloer, Erin Michelle Coffey, Tyler Jay-Edward Cole, Caroline Elizabeth Collins, Amanda Kaye Combs, Chloe Madison Cook, Kisha Darlymple Copeland, Courtney Michelle Crowder, Jonah Paul Cunningham, Heather Dawn Cushing, Montana Chase Daniels, Brittney Jean Danley, Jacob Addison Darden, Charla Nicole Davis, Pamela Leigh Dean, Delaney O'Neil Dellinger, Micah Aaron Dellinger, Paige Marie Dellinger, Levi William Dennis, Nathaniel Lee Denton, Elizabeth Marie Garcia Dills, Alexis Hannah Dimetry, Kayjah Dotson, Allison Kay Dozier, Corrine Rae Dragstrem, Cierra Danielle Drum, Emma Olivia Paige Duckwitz, Hannah Alicia Duncan, Brantley Tate Durham, Emma Elizabeth Dutka, Billy Echeveria, Weston Fletcher Edens, Alexis Victoria Elrod, Sean Patrick Enck, Haley D. England, Austin Lee Estep, Michael Nathanael Keit Estes, Noah Scott Estes, Jeremiah Lee Evans, Thomas Henry Evans, Jenna Everhart, Fabrizio Fasano, Jacob Dalton Fincannon, Debbie Gabison Fishe, Abigail Floriano, Jonathan Wilson Flowers, Michael Fogarty, Bethany Lea Foy, Michelle Nicole Frady, Justin Kale Franklin, Billy Dean Fredell, Blake Edward Frey, Abigail Renee Frye, Christopher Duyrant Frye, Tiffany Grace Gabrel, James Nicholas Gaither, Mark Anthony Garcia, Zachary Taylor Gardner, Cynthia Cheyenne Gibbs, Landon Elizabeth Gimblet, Mackenzie Rose Goodson, Yates Michael Goodson, Abigail Bailey Greenfield, Noah James Griffith, Colton Ray Hager, James Russell Hall, Makayla Nicole Hall, Maria Lusia Hall, Trevor King Ham, Tyler Lee Hamby, Hunter Clark Hamer, Kayla Shea Hamill, Randall Forehand Harrell, Grant Andrew Harris, Hunter Levoy Harris, Joshua Ryan Harris, Jackson Frederick Hayes, Camryn Dawn Heavner, McKenzie Leigh Hefner, Kaylana Louise Henry, Linh Tong Her, Wang Meng Her, Faith Pearl Herman, Luis Hernandez, Dylan Austin Hicks, Harold Thomas Higgins, Jennifer Hoang, Eric Tanner Hogan, Breyer Alan Holden, Alaina Danielle Hollar, Connor Alexander Hooks, Jacob Houser, Jeffrey Allen Hoyle, Erik Thomas Huber, Jacob Seth Huffman, John Wyatt Huffman, Katherine Elizabeth Huffman, Tiffani Jordan Huffstetler, Tina Huynh, Joseph Robert Inscoe, Katelynn Marie Isenhour, Savannah Lea Isenhour, Edward Clay Jarnac, Amber Rose Jenkins, Christopher S. Johnson, Jalen Wayne Johnson, Logan Andrew Johnson, Lara Elisabeth Jones, Rubin Lloyd Jones, Logan Ray Justus, Raven Aliah Kabar-Settlemyre, Daniel Garrett Kahill, Megan Danielle Keim, Phillip Daniel Kerley, Angelina Nkaujnaas Khang, Samantha Kiefer, Abigail Nicole Killian, Michael Travis Killian, Brian Steven King, Kanijah Shaeona-Celice King-Cooper, Ayla Gail Kiser, Vaamirtxiv James Kong, Sarah Elizabeth Kulcsar, Justin Elijah Lail, Justin Lee Lail, Han Gia Lam, Tyler Adam Langford, Nathaniel Alan Langley, By Lao, Alexis Leigh Lawrence, Danny Allen Lawrence, Noah Cameron Laws, Kristine Mainou Lee, Rosies Mazching Lee, Llovana Lemus-Aguilar, Ruby Lemus-Rodriguez, Princella Smith Lewis, Michael Owen Lichtenwalner, Aniya Chenille Lineberger, Brandon Ashley Littlejohn, Chantz Matthew London, Leah Jane Long, Leeandra Marie Long, Jaymes Thomas Lopes, Viviana Lopez-Del Pilar, Pamela Lopez-Magana, America Lopez-Martinez, Kristine M. K. Lor, Mimi Crystal Lor, Muachi Alex Lor, Shiana Mia Yia Lor, Steve Yeng Lor, Youa Lor, Rafael Luna-Paz, Alexis Marie Lunsford, Cody Thomas Lutz, Kaleb Koobzoo Ly, Revonda Lynette Lynch, Jayla Ki'yona Mack, James Russell Mallette, Sara Leeann Marada, Heather Danielle March, Maria Greene Marreiros, Reebeca Joyce Marshall, Taylor Marie Martin, Zoe Marie Martin, Daniel Martinez, Andrew Shea Maske, Sonja Benita Mason, Monique McAbee, Richard John McCabe, Taylor Paige McCall, Jarred Drew McComas, David Robert McCoy, Matthew Casey McCrary, Connie Jean McLaughlin, Lauren Elaine McNeely, Lucas Scott McNeill, Rebecca Ann McSwain, Aubry Mears, Graciela Emily Mejia, Lizbeth Mejia-Trejo, David Martin Menhinick, Rachel Elizabeth Merrill, Angela Bader Miller, Sarah Michelle Miller, Victoria Brooke Minter, Gabriela Mladin, Miguel A. Montoya, Benjamin Philip Moore, Isaiah Wayne Moore, Jonathan Daniel Moretz, Lacey Lynn Moretz, Seth Evan Morris, Diana Beth Morton, Trenten MacKenzie Moseley, Evelyn-Roslyn Achiaa Moses, Adriana Alexia Mot, Emilie Kae Murphy, Tyler James Myers, Gabrielle Paige Neff, Cody Grey Newton, Ayden Tyler Nix, Heather Nolen, Caleb James O'Hare, Ashley Michelle Ortega, Charlotte McCall Orton, Jennifer Marie Overton, Jorge Luis Pacheco, Jackson Hastings Palmer, Andrew Allen Parker, Jennifer A. Parker, Taylor Rae Payne, Ciara Nicole Pennell, Robert Perez, Daniela Perjar, Jennifer Gonzales Peterson, Brooke Nicole Phares, Anjella Joy Encenarez Poblete, Megan Nicole Poe, Ashlee Camille Pope, Jenesia Renee Pope, Erica Nicole Preslar, Haley C. Price, Braesia Toriah Propst, Hernan Ines Puga-Luna, Melia Gloria Quinteros, Yeisly Yocelin Ramirez-Tenjhay, Brandon Michael Ratcliff, Taylor Danielle Reed, Katherine Elizabeth Reese, Leah Carolyn Reese, Courtney Michelle Reid, Erik Sarbelio Reyes-Solval, Rebecca Leann Rhodes, Andrew Samuel Richardson, Reymer Yair Rivera, Crystal Abigail Roark, Matthew Lay Rollins, Ian Shane Roper, Elizabeth Juliana Ross, William Christopher Royster, Andrew Tyler Sain, Cierra Brooke Sain, McKalia Lee Sain, Jayson Sanchez, Magdalena Santoyo-Luna, Gage Lee Scronce, Kayla Sue Seabock, Eesinkhan Pila See, Sheridan Mareen See, Katie Rebecca Setzer, Samantha Taylor Shady, Patrick Thomas Shannon, Megan Elisabeth Shaw, Rhea Setzer Sherrill, Tyler Shawn Shirley, Carly Drew Shoemaker, Cora Marie Shook, Hannah Leigh Shook, Meghan Celeste Shook, Thomas Andrew Shook, Allison Rebekah Simpson, Derrick Shikeem Sims-Brock, Elijah Tate Smith, Kristen Ann Smith, Patrick Smith, Skylar Nicole Smith, John Austin Soderberg, Bailey Grace Spencer, Crystal Celise Spesert, Haley Denise Starnes, Emily Anne Stasiak, Erica Nicole Stiles, Caleb Lawson Story, Luke Bradley Stover, Madison Rose Stracener, Brittanie Anne Sweet, Steven Mark Tagner, Alexis Renee Tarlton, Gunnar Kyle Taylor, Landon James Teague, Evette Terhon-Hernandez, Destiny Hli Thao, Johnny Thao, Kayla Pajzoo Thao, Linda Thao, Pa Thao, Cheng Thongsy, Saikham Maider Thongsy, Jose Alonso Torres-Trujillo, David Coleman Totty, Kevyn Wayne Towery, William Francis Tracy, Saul Trejo, Yenvy Thi Truong, Meghan Elizabeth Tucker, Sophol Uon, Brittany Bryson Valko, Jessica Vallejo, Austin Tyler Van Dyke, Abigail Hnub Ci Vang, Hue Vang, Mai Lee Vang, Nou Ker Vang, Shong Vang, Song Vang, Zang Vang, Chris Michael Vanhoose, Thomas Alan Vanlanduyt, Jose Armando Venegas, Keely Bryn Wagner, Beverly Lynn Walker, Lina M. Walker, Chase Morgan Warchol, David Allen Ward, Kelly Leanne Ward, Shawn Franklin Warlick, Zachary James Watters, Jacob Paul Weaver, Elizabeth Yancey Welch, Eric Anderson Welch, Tristan Eric- Dean Whaley, Victoria Faith Whaley, Kristen Lauren White, Lacey Anna Wike, Madison Paige Wilkinson, Desiree Dawn Williams, Edward Daniel Williams, Dylan Judd Willis, Connor Thomas Wilson, Hunter Lee Wilson, Jennifer Cody Wilson, Kenzie Danielle Wilson, Sydney Marie Wilson, Tiffani Jean Wilson, Carlee Faith Wiswall, Christopher Matthew Withers, Joshua Woodall, Margaret Tamekica Woods, Braxton Lucas Wright, Brandon Meenoy Xayasane, Anu Sua Xiong, Chonburi Xiong, Mua Chee Xiong, Steve Xiong, Andrea Giao Ong Yang, Dechea Starshine Yang, Nou Yang, Pao Yang, Michael Andrew Young, Ryan Edward Yount and Leslie Zavala.  
Iredell County
Melissa Rae Aldrich, Savannah Madison Allen, Kylie Cadence Andersen, Jacob Anderson Biehler, Keisha Williams Conner, Kayla M. Debich, Thomas Kyle Denny, Destiny Michelle Grubb, Jesse Walker Hoke, Emily Rae Howard, Brandi Dawn Johnson, Trista Hope Johnson, Valerie Lord, Kaitlyn Nicole McLaurin, Emily Lyn Mistler, Pang Houa Yang Moua, Hannah Brooke Munday, Adam Taylor Oglesby, Austin Wesley Rummage, Katherine Emily Rupp, Christopher Joe Shoemaker, Kristen Elisabeth Stewart, Hailey Marie Tatu, Rejohnda Bruner Tucker, Beth Lyn Vanduzer, Miles Joel Walcott, Kara Elizabeth Williams and Samantha Sue Willis.
Lincoln County
Emily Grace Baker, Eva Tillis Berisford, Taylor Marie Bollinger, Christian Thomas Coleman, Courtney Leigh Craig, Alexis Blake Dellinger, Kathryn Grace Ezell, Jesus Eduardo Garcia, Dawn Lee Gibson, Justin Caine Hallman, Angela White Ingle, Julieta Carolina Isoler, Caleb Lee Jones, Caylah Brook Kearly, Kaleb Steven Laxton, Eddie Santiago Cruz Lopez, Brice Adler Maggart, Michelle Faye McCrary, Lydia Aren McSwain, Kaycee Anora Munday, Sandra Lindsay Parker, Stephanie Danielle Rosser, Morgan Angelique Schulz, Maria Cristina Silva-Garcia, Andrew Peyton Smith, Joshua Hayes Mahan Speagle, Colleen Elizabeth Steinle, Derric William Stone, Brianna Volek, Susana Weeber Rueda, Jamal David Wehnau and Kevin Zhao.
Other students achieving Honors during the fall semester include Nicole A. Lyerly of Cabarrus County; Dylan Thomas McMahan of Chatham County; Emma Elaine Davis, Mark Dougles Hudson, Matthew Hunsinger, Katlyn Ruth Newton, and Kelsey Amanda Parker of Cleveland County; Stephany K. Carrillo, Emily Brook Gibson, Careta Martin, and Grant Vaughan Tilley of Gaston County; Laura Ann Davis, Andrew Scott Gibson, Brittany Irene Helms, Sabrina Marie Pinard, and Kiara Deshaun Rogers of Mecklenburg County; William David Kennedy of Moore County; Emily Lynn Brown of Rowan County; Kevin David Gonzalez Rutherford County; Daniel Richard Brinegar Surry County; Rebecca Shannon Walters Union County; Rha'kwon Marquis Bryant, Jennifer Camille Haga and Dajiah Mona Lucas of Wake County; and Danielle Liara Molnar of Wilkes County.
# # #