Fall 2017 High Honors List Announced
Catawba Valley Community College recently announced the High Honors List of students for the fall 2017 semester. The following students who have a grade point average of 3.8 up to 4.0 were recognized:
02/02/2018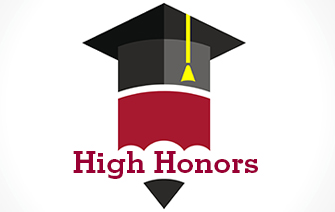 Alexander County
Alison Nichole Adams, Kendrick Eugene Adams, Jesus Angel Alba-Avalos, Jacob Phillip Allen, Christopher Michael Angel, Kelsey Taylor Barnes, Jacob Dalton Bouchard, Brenda Shew Bowman, Nicholas Wilson Bowman, Kelsey Dennise Brown, Crystal Lynn Call, Julie Ann Carrigan, Carlee Danielle Caskaddon, Timothy D. Chewning, Aaron L. Childers, Angela Hatton Childers, Amber Nicole Church, Camella Grace Church, Elizabeth Jane Church, Cedric Guy Clyburn, Samantha Itzel Cobos-Rodriguez, Katelyn Lee Ann Cockerham, Alexis Renee Coffey, Taylor Gray Daughtry, Justin A. Deal, Kelsea Lynnae DeJarnette, Jason James Dunford, Michael Alexander Dyson, Ashley Faith, Leanne Charlotte Famiglietti, Carrie R. Farmer, Emma Grace Farmer, Zachary Eric Ferguson, Elizabeth Renee Ferry, Cameron Jacob Ford, Brianna Kathryn Friday, Samuel Madison-Whitwo Frye, Allison Suzanne Gambill, Jacquelyn Hannah Grimes, Kailyn Delaney Harris, Timothy Craig Hartman, Zachary Christopher Hefner, Joshua C. Hicks, Dorothy Elizabeth Hollar, Jeremiah Lee Honeycutt, Alison Icard, Isaac Dean Icard, Bailey Katherine Ingle, Noah Chase Isenhour, Heather Elaine Jackson, Cody Dean James, Lainey Kathleen Johnson, Dustin Melburn Jones, Hannah Grace Lail, Jesica Ann Lemley, Kristen Faith Louie, Felicia Casse Martin, Rebecca Leann Mayberry, Richard Cameron McHargue, Michael David McLaury, Sandra Cazares Mendoza, Chesney Grace Millsaps, Heidi Marie Millsaps, Jonathan Anthony Miranda, Grant Smith Mitchell, Brenna Leigh Nance, Marco Antonio Olivares, Mikayah Monique Parsons, Victoria Ann Payne, Baylee Grace Peal, Abigail Ruth Perrin, Ashlyn Lenae Reese, Sierra Nicole Robinson, Erin Lindsey Russell, Lauren Elizabeth Starnes, Amber Rose Talbert, Meilin Alexis Tan, Belinda Renee Turpin, Ryan Vang, Shaina Haven Walker, Lewis Wayne Whaley, Jonah Alan White, Morgan Alise Wicker, Kaitlen Grace Wike, Riley McClure Wilson, Angelina Pajdawbhuv Xiong, Sonya Jariya Yang, Alek Thomas Zirkle.
Burke County
Candice Jena Baker, Jessica Nicole Benfield, Barbara Handy Blackwell, Tyler Sylvanus Brown, Terry Dakota Bryant, Marcus Glenn Chester, Ashley Dawn Cook, Bryan Anthony Dyson, Janice Flores-Gil, Andromeda Jade Fry, Tabitha Luanna Hall, Emily Brooke Harmon, Johanna Martina Helminen, Curtis Alan Hildebran, Kyle Howard, Megan Denise Ninemire, Bounchanh Angnoy Nivanh, Abigail Ruth Qurollo, Ronny Rath, John Franklin Robinson, Kailey N. Robinson, Jason Dale Rudolph, Destiny Nicole Smith, Tabatha Nipper Smith, Abigail Hope Stamper, Shelby Nicole Summerow, Kellie Pruitt Turnmire, Kaesie Ellexzandria Vang, Jennifer Elizabeth White and Nkou Xiong.
Caldwell County
William Tyler Adkins, Katie Marie Benfield, Noah James Biggins, Rachael Elizabeth Brown, Hailey Victoria Carter, Evelyn Hamby Collier, Teresa Marie Heavener, Erika Lynn Hernandez, Jaysen Panayotis Lagusis, Karrie Renee Lee, Katelyn Joanna Lee, Cennovia Daly Little, Daniel Adrian Marhao, Daphne Grace McClellan, Conley Iverson Paige, Michelle Lynn Pennell, Victoria Nicole Phillips, Andrew Stephen Plantone, Natalie J. Reeves, Dylan Kay Smith, Victoria Danielle Stikeleather, Erik Scott Story, Ali Samantha Watson, Ethan Kiefer Watson and Marissa Lee Wine.
Catawba County
Sierra Marie Abee, Makena Leigh Abernathy, Thomas Jeremiah Adam, Logan Tyler Agurrie, Adriana Alonso-Acevedo, Eduardo Alvarez-Calderon, Tabatha Ann Amesbury, Blake Devon Anderson, Aedan William Arnot, Carylle Jane Tugdang Arroyo, Eileen McGlothlin Artavia, Lindsay Tate Atkin, Jayne Rachel Bailes, Gabriel Ryan Baker, Vanessa Isabel Ballabeni, Jessica Ann Barbee, Alexis Marie Barber, Kashin Latya Barber, Darrious Adam Barger, Laura Elizabeth Baucom, Mollie Catherine Beasley, MacKenzie Nicole Beatty, Dennis Scott Bell, Joshua Manuel Beltran, Haydin Makalya Benfield, Laura Ann Benfield, Maurtice Kristopher Bennett, J Christian Bentley, Kathryn Ruth Berentson, Heather Ann Beyer, Kimberly Binzha-Disciplina, Jonah Glenn Black, Mark Collin Blake, Hannah Grace Bolch, Skyler Marie Bolden, Anthony Scott Boston, Lucas Jordan Branch, Emma Kathryn Brantley, Brooklyn Elizabeth Bridges, Mary Elizabeth Brittain, Kaylin Dawn Brookshire, Ashley Danielle Brown, Chelsea Marie Brown, Shannon Brown, Tiffany Miranda Brown, Sophia Grace Buchanan, Cooper Evan Bumgarner, Hayley Nicole Bumgarner, Reece Olivia Bumgarner, Kimberly Lynn Burress, Macy Lorene Burris, Anthony Joseph Bush, Jennifer Odom Butler, Cathy Herron Byrd, Matthew Alexander Byrd, Nathan Alexander Byrd, Holly Elizabeth Cable, Christopher Wayne Caldwell, Danielle Luna Canaday, Kyle Eben Cansler, James Robert Canterbury, Tina Adams Carlton, Brooke Lauren Carnevale, Destinee Ursula Carpenter, Keith Dwain Carpenter, Jessica Nguyen Carson, Saied Ahmir Carson, Brooke Ashley Carswell, Lucas Anthony Carter, Megan Elizabeth Carter, Serenity Faith Carter, Marlet Gisel Castillo, Courtney Elizabeth Cater, Jason Cha, Mitchell Cha, Alexis Nicole Chambers, Cathy Chang, Mao Chang, Sunny Nouchee Chang, Lydia Mae Chapman, Laura Chavez, Faith Ann Christensen, Nicholas Ryan Church, Adam Ross Clark, Mattie Diane Clark, Carina Clemente-Martinez, Abigail Cynchoia Clontz, Austin Michael Coffell, Heather Lynne Coffman, Grace Alexandra Collie, Aurora De Collins, Apollonia Dominque Connelly, Matthew Preston Connor, Aaron Landon Cook, Kalie Renee Cook, Holly Dawn Cooke, Mikael Chandler Cooke, Mikaela Colleen Cooke, Ananda Justice Cooper, Alyssa Brooke Cornett, Rosie Corona-Mendez, Joshua Michael Cotton, Alec Riley Cottrell, Maelyn Cranford, Charles H. Craven, Travis Dale Craven, Elizabeth Hope Creed, Katherine Elizabeth Crenshaw, James Lance Crowe, Ashley Nichole Cruz, Anna Maria Curry, Ryleigh Morgan Dague, Dillon Cyle Dalrymple, Diana Damaschin, Kaitlyn Phan Dang, Hallie Marice Daniel, Kathryn Elizabeth Daniels, Chelsea Nicole Danner, Andrew Reece Davis, Bridgett Nicole Davis, Geonea Antoinette Davis, Heaven Destiny Davis, Paul Reese Davis, Chase Micheal Day, Chasity Paige Deal, Saydee Madison Deal, Aaliyah Kashawndra Deaton, Megan Reese Demeny, Cole Jackson Denney, Michael Stephen Deyton, Parker Stephen Dickinson, Erika Cerecedo Dickman, Cameron J. Dine, Tram Thi Ngoc Do, David Jarrett Dobbins, Michael Gray Doub, Christopher Drum, Chase MacKenzie Dubois, Ivana Jenaya Dula, Owen Finley Duncan, Diana Janet Duran, MacKenzie Nicole Duraski, Michelle Nichole Ebeling, Anna Christine Eblen, Heather Lane Eckert, Amy Leigh Edwards, Cameron Cody Eggers, Katherine Lee Ellis, Hope Alston Eskind, Anthony Kwasi Essien, Maura Delenn Estes, Nevaeh Skye Estrada, Kaitlyn Alexandra Ewing, Tiffany Nichole Exline, Allison MacKenzie Fair, Matthew McClellan Fallaw, Brooke Marie Falowski, Chloe Lynne Falowski, Jeremy Daniel Farris, Kelsey Yvonne Fauntleroy, McKinzie Nicole Feimster, Anthony Felkins, Caroline Elizabeth Felkins, Sarai Justine Fields, Zoe Michele Finch, Kamilla Teresa Finetti-Barnuevo, Easton Finger, Hannah Elizabeth Florez, Kandon Paige Ford, Cynthia Duncan Foster, Nickolas Ryan Foster, William James Foster, Chloe Rhyne Fountain, Charity Huskins Fox, Zeb Noah Fox, Hunter Alexander Frazier, Andrew Lewis Friar, Taylor Diane Fulbright, Jacob Michael Fuller, Ladasha Deanna Funderburk, Michael Dalton Furches, Mirabella Nicole Gagea, Greylyn Kelly Gaillard, Camryn Michaela Gantt, Carina Garcia-Cardenas, Kyra Yan Gasper, Pavel Ghenov, Courtney Doreen Gilbert, Gerald Brian Glass, Larry James Glazebrooks, Sierra Lynn Goble, Carly Frances Godfrey, Brittany Gomez-Herrejon, Lacy Joy Goodson, Rachel Claire Gordon, Alannah Grace Gorman, Patricia Joanne Gotshall, Sarah Anne Gould, Jada Janaye Grant, Riley Davis Graudin, Correy Alycia Green, Amber Bentley Greene, Joseph Henry Griffith, Sonny Allen Griffith, Nathan Kent Grose, Marlen Nineth Gutierrez- Portillo, Lily Michelle Guzman, Caylan Noelle Hagood, Matthew Ross Hainor, Sidney Rusty Hale, Alexandria Nicole Hall, Jackson Seitz Hambrick, Fletcher Fraer Hamlin, Jared Daniel Hammer, Samantha Paige Hardy, Kristian Leeann Harold, Cody Garrett Harrelson, Alyssa Kimberley Harrill, Benjamin Harris, Julia Kathryn Harris, Spenser Patrick Harris, Paul Roy Hartsoe, Neely Harvell, Masen Gaither Harwell, Michelle H. Harwell, Cecil Raymond Hash, Michaela Bustle Hatch, Chloe Bevin Hay, Alexander Thomas Hayes, Mitchel Thomas Hayes, Dylan Alexander Hedrick, Meredith Brooke Hedrick, Regan Analisa Hedrick, Baili Marie Heller, Kristy Faye Helms, Bailey Nicole Hendrix, Cody Annette Hensley, Alaina Nicole Herman, Martha Itzayana Hernandez Mejia, Ernestina Hernandez-Soriano, Jason M. Herring, Wesley Eric Hester, Brandi Nicole Hicks, Sara Michelle Hilton, Magdalene Renee Hinson, Karlina Callee Ho, Ashley Nicole Hodges, Kelly Brittain Holmes, Joshua Alan Holsclaw, Noah Jacob Homan, Jonathan David Honeycutt, Mikala Reese Honeycutt, Mistie Rhena Hoosier, Mya McKenzie Hopper, Ashtyn Michelle Hopson, Austin G. Houser, Abigail Leigh Houston, Collin Radford Houston, Sara Elizabeth Howard, Gracen Leigh Hoyle, Kayleigh Brooke Hudson, Jordon Brianna Huffman, Judge Thomas Huffman, Tiffany Dawn Huffman, Zoe Elizabeth Huffman, Amy Michelle Hughes, Emilie Ann Hughes, Robert Garner Hughes, Taylor Hughes, Abigail Elaine Hull, Rachel Lynn Hyler, Rafael Fernando Ibarra-Orozco, Andrew Igdal, Kayley Michelle Ingle, Thaxton Harold Isenhour, Kali Rae Jacomine, Caira Ayana James, Sara Dawn James, Ethan Andrew Jarrett, Emily Elizabeth Jefferson, Rachel Elizabeth Jenkins, Sara Beth Jern, Chloee Diann Johnson, John Ray Johnson, Montana Jordan Johnston, Micheal Bruce Jonas, Crystal Jeanine Jones, Adeline Renee Joplin, Benjamin James Joseph, Obblivignes Kanchanadevi Venkataraman, Leana Renee Kanipe, Sarah E. Kanipe, Jeffrey D. Kanupp, Halle Renee Karohl, Paul Christopher Karre, Kristen Melvin Keener, Jessica Marie Kelly, Alexandra C Kennedy, Emily Blake Kennedy, Ryan Kiefer, Chae Rin Kim, Chaemin Kim, Karsten Lee Klingenberg, Justin Thomas Koch, Lindsey Anne Koch, Andrew James Kunze, Megan Elizabeth Kuykendall, Joshua Dale Lafone, Hannah Dawn Lail, Sierra McKenzie Lail, Abby Brianne Laney, Luke Haston Laney, Emily R. Lechtner, Evie Hlieeda Lee, Jae In Lee, Lance Kyle Lee, MacKenzie Gao-Su Lee, Pha-A Eric Lee, Tong Lee, Vicky Lee, Buddy Andrew Lefevers, Keith Aaron Leiting, Emma Grace Lentz, Connor James Leonti, Allison Rose LeQuire, Jeremy William Lewis, Lauren Blake Lewis, McKinna Reigh Lewis, Katrina Elizabeth Linder, Alexis Nichole Lineberger, Macully Clint Lineberger, Aaron Lewis Little, Kristina N Little, Alicia Marie Long, Maria Elena Lopez, Alondra Lopez-Trejo, Alex J. Lor, Kong Lor, Nancy Lor, Sena Lor, Anna Carson Loudermelt, Ariana Marie Lurie, Dalton Price Lutz, Dylan Brian Lutz, Zoe Lutz, Nghi Hong Hao Luu, Tabatha Jean Lynch, Madison Elaine Mace, Whitney Nicole Macijewski, Akeshia Lavette Mack, Makayla Malbon, Reeba Joann Marshall, Robert J. Marshall, Catherine Elizabeth Martin, Molly Kirk Martin, Olivia Margaret Martin, Tracie Cook Martin, Ivette Martinez, Joel Lemus Martinez, Daisy Noemi Martinez-Flores, Cheyenne Rose Mateyunas, Abbigail McKenzie Matlock, John Lee McAuley, Kaleb Amos McCaslin, Nathanael Dodge McClellan, Joe Mack McCorkle, Amber Kate McCray, Anna Maria McDonald, Dalton James McGlamery, Jimmie Wayne McKinney, Afton Blythe McRee, Peyton Jayce McRee, Amanda Kaitlyn McSwain, Janeth Guadalupe Medellin-Tapia, James Austin Medlin, Peter John Melnyk, Mary Adair Melton, Dagny Xiomara Mercado, Christopher Barrett Miller, Isabel Renee Miller, Jamie Faith Miller, Makayla Elaine Miller, Maleigha Amber Miller, Shyla Nicole Miller, Riley Elaine Mills, Madison Ann Milotte, Claudine Miranda, Tyra Gabriell Mitchell, Charles Anthony Moody, Leslie White Mooney, Melissa Rae Mooney, Rebekah Paige Mooney, Carlie Grace Moore, Rebekah Blair Moose, Bryan Alejandro Morales-Gonzalez, Christy Ann Morehead, Kylie Carter Morgan, Leo Daniel Morris, Amanda Linn Morrison, Brandon Scott Morrison, Dylan Jacob Morrison, Matthew Cole Morrow, Sarah Ashley Moses, Maisy Catherine Mosteller, Ge Moua, Sarah Suzanne Mullen, Filip Mura, Logan Raquel Murphy, Harrison McCoy Nagele, Madeline Ruth Nagele, Charissa Faith Navarro, Israel Negrete-Abreu, Leanne Hong Nguyen, Keegan Blaine Noble, Steven John Normand, Talitha Kay Null, Luis Enrique Obregon-Arroyare, Hannah Marie O'Brien, Kent Ortiz, Shelby Read Orton, Molly Ann Beatrice Overly, Olivia Claire Owens, Savannah Caroline Page, Sophia Francesca Palmieri, Mason J. Paradine, Athene Marie Parker, Kaley Cheyenne Parker, Justin Alexander Parkhurst, Emily Dawn Parsons, Kimberly Ann Patterson, Nathanael Ross Patton, Christian Jonah Pearce, Hailey Lynne Pearce, William David Pearce, Jolene Kimberly Pearson, Lauren Elizabeth Pennell, Molly Lynn Pettit, Tessa Renee Phelps, Hunter Allen Phillips, Kristine Marie Pinkerton, Amanda Marie Pippin, Cohen Ray Pirtle, Lucas Mathew Popan, Angela Pope, Hannah Elizabeth Porter, Kyra M. Porter, Matthew McGuire Powers, Diego Fernando Prado, Kyler Elliott Preece, Farryn Elizabeth Presnell, Richard Whitfield Preston, Carrigan G. Price, Giuliana Elisa Prina, Ornella Georgina Prina, Brittany Amanda Propst, Karen Sue Propst, Sophia Rayne Pruett, Quy Timmy Quach, Brittany Lashay Ramseur, Rachel Elizabeth Ramseur, Aliyah Rao, Kaylynne Elise Rapasardi-Foster, Mauricio Andres Rebellon-Teran, Victoria Kate Redelsperger, Sabrina Monique Rhodes, Meredith Laine Rhoney, James Steven Rice, Julia Leanne Richard, Dylan Timothy Richards, Christopher Shane Richardson, Wendy Eve Rinck, Jacqueline Grace Rink, Sierra Carolyn Rios, Vilma Esperanza Rivas, Dylan Blake Roberts, Anthony Rodriguez-De la Torre, Cambi Amaya Rogers, Herbert Leonel Roman, Amber Nicole Rose, Sha Powell Roseboro, Sheryl A. Ross, Nolan Reese Rudisill, John Luther Rufty, Tapanga Salai, Alejandro Salas-Delacruz, Tamara Salmen, Bianca Vanessa Santos, Paige Elizabeth Sapp, Kristian Lynn Schlichting, Daniel Isaac Schronce, Nathan Keith Schronce, Kevin Blake Scott, Sydney Lauren Watford Sculley, Christopher David Seay, Christine Faith Seelman, Andrew Gerald Sellers, Abby Grace Settlemyre, Austin Cole Setzer, Emily Nicole Setzer, Rebecca Elizabeth Sharpe, Declan Cordell Shea, Briggs Jackson Shealy, Abigail Kristina Shook, Maggie Marie Shugart, Madison Olivia Shull, Alicia Caroline Sigmon, Jerni Victoria Sigmon, Mason Nathaniel Sigmon, Samuel Alexander Sigmon, Scottie Joe Sigmon, Mikaela Christine Simmons, Julia Lynn Simpson, Owen Ray Sims, Elayne Mary Sinclair, Logan Tanner Sipe, Zachary T. Sipe, Amy Thompson Smith, Clifton Edward Smith, Madison Mae Smith, Madison Marie Smith, Morgan Ashley Smith, Peyton Elizabeth Smith, Robert Wesley Smith, Devyion Michael Smyre, Madalyn Elaine Smyre, Dylan Marie Snarr, Mercedes Skye Songer, Steven Agustin Sosa-Alvarez, Olivia Dawn Southers, Hailey Anne Spidle, Matthew Lawrence Spivey, Jennifer Nicole Spleet, James Andrew Stafford, Meagan Leigh Stafford, Caleb Brent Starnes, Charles Logan Starnes, Kristen L. Starnes, Owen Maguire Stegall, Ethan Paul Stewart, Kaitlyn Margaret Stewart, Kylie Morgan Stillion, Olivia Daughtrey Stillwell, Deana Marie Stinson, Charles Bradley Story, Mason Riley Strother, Kathryn Isabella Stulpin, Travis Lamar Stutts, Jason Michael Styers, Morgan Ashley Sutton, Adia Camille Tabron, Hope Nicole Teague, Vicky Jannette Tehandon, Emily Thao, Xeepa Thao, Aveeda Souratsa Thavichith, Tara Leighanne Thomas, Leigh Anna Thompson, Jordyn Jana Threadgill, Emma Elise Throneburg, Jacob Logan Toney, Christian Torres-Trujillo, Lionel James Totherow, Chloe Elisabeth Townsend, Kailey Lyn Travis, Savannah Faith Travis, Viviana Trejo, Frida Yolanda Trejo-Chavez, Mason Scott Truax, Emily Leanne Turner, Joe William Ugolini, Kimberly Beth Uzzell, Sarah Frances Vaccarella, Katherine Patricia Valenzuela-Gomez, Kasey Tenille Vance, China Hli Vang, Essence Siumay Vang, Molly Elizabeth Vanhoy, James Wyatt Vannatter, David Cadmiel Vasiu, Joseph Vicente Verrette, Thinh Dang Vo, Seddon Andrew Wagoner, Aubrey Brittian Wallace, Karleigh Michelle Wallace, Brenna Catherine Walsh, Summer Cheyanne Walsh, Brock Gilleland Walters, Carah Elyssa Watson, Kelly Watson, Regan Bryana Watters, Alexis Dawn Weaver, Amanda Bernice Welborn, Tyler Shane Wesson, Carrie Elizabeth Whisnant, Tyler Jordan Whisnant, Crystany Nekiya White, Kristin Nicole White, Colleen Elizabeth Whitener, Jillian Grace Whitener, Natalie Carol Whitfield, Brennan Isaac Wickham, Joshua Andrew Wike, Anna Christina Williams, LaToya Lynette Williams, Noah Bryant Williams, Samantha Kylie Wilmoth, Logan Michael Wilson, Thatcher Lynn Wilson, Allyson Marie Winkler, Kendall Winters, Rana Laronne Woods, Ashlyn Brooke Wright, Bailey Owen Wright, Der Xiong, LiChia Xiong, Maria Belen Xiong, Myna Xiong, Sue Feng Xiong, Tony Xiong, Xia Xiong, Benjamin John Yandle, Emily Yang, Ge Yang, Jeany Hli Yang, Kong Nhia Keith Yang, Meanttobe K. Yang, Pofue Yang, Selena Gaohlee Yang, Tou Jer Yang, Christopher Thomas Yarbrough, Hannah Grace Yeomans, Amber Nicole Yount, Gennaro John Zarro, James Harris Zehmer and Kaitlyn Ann Zych.
Gaston County
Jasmine Burris, Savannah Brooke Cooper, Lauren Elizabeth Gantt, Melissa Nicole Hardee, Adam Daniel Martin, Morgan Leighanne McCaskill, Ryan Michelle Putnam and Michaela Rebekah Wells.
Iredell County
Brett Edward Bolger, Amanda Rochelle Bridgeman, McKenzie Danielle Call, Krystal Adams Capps, Yong Chi, Emily Faith Deviney, Janet W. Dickinson, Courtney Brooke Dickson, Kara Renee Feimster, Sasha Nicole Gasteiger-Woschkolup, Jennifer Kay Grafton, Ashley Brooke Harris, Morgan Leigh Hellard, Herit Dinesh Kathrotiya, Cynthia Vanessa Lainez, Autumn Bree Mahala, Hanna Elizabeth Marada, Abigail Eileen Merritt, Cody A. Nesbit, Micah Elon Phelps, Regan McKenzie Redmond, Kevin Sharpe, Brian Jackson Sherrill, Steven Marcelo Vera-Hernandez, Katherine Lee Williams and Lauren Beth Williams.
Lincoln County
Haven Reneea Bailey, Cassidy O'Neal Beal, Katrina Ilene Beal, Jaycie MaeLeigh Beam, Hailey Leann Black, Andrew David Brooks, Randy Keith Brooks, Summer Nicole Butler, Cooper Scott Butts, Katherine Alejandra Cabrera, Kyleigh Anna Caldwell, Joanna Cannon, Kayla Mariah Cunningham, Sydney Caroline Deese, Jennifer Marie Dellinger, Alex Lynn Do, Joseph Taylor Duncan, William Edward Gordon, Kinsey Rhyne Harrison, Amela Hodzic, Sarah Nicole Hollifield, Brittany Ledford Hull, Sarah Jeannette Jenks, Bryan Douglas Lail, Kayla Victoria Laxton, Halie Lynn Long, Morgan Taylor Lovett, Sarah Grace Martin, Niyla Tomia Marzette, Carla Elizabeth McLaughlin, Tessa Michelle Miller, Kayla Celine Minish, Dustin Andrew Phillips, Olivia Grace Roper, Laura Serafin, Claire Rachelle Strange, Kathleen Ann Thomas, Lauren Faye Thompson, Rut Esther Torres, William S. Vang, Shelly H. Wayne, Emilee Ann Webber, Zachary Michael Wells, Leanne Michelle Wise and Dustyn James Wright.
Other students recognized for achieving High Honors during the spring 2017 semester include Benjamin Badgley and Hilary Renee Hubler of Buncombe County.
Drew Bryant Latham of Camden County.
Ryan Nicole Adams, Madisyn Jeffrey Bolin, Kayla Roxanne Hull, Cheryl Rana Newell and Cassie Jana Sailors of Cleveland County.
Andrew Blake Johnson of Davie County.
Dallas Ray Patrick of McDowell County.
Tiajanae Shaiere Carlos, Summer Marie Cook, Brendan David Hanks, Nicholas James Hewitt, Kalonji Baako Olu Jegede-Roberts, and Gopi Nandish Patel of Mecklenburg County.
Nicholas Trent McKay of Moore County.
Justin Travis Weinrich of New Hanover County.
Jessica Brooke Lindemuth of Onslow County.
Alaina Rose Larraga of Randolph County.
Ka'Rhea Camps and Sara Lynn Fink of Rowan County.
Jessica Megan Burgess of Rutherford County.
Joshua Stuart Rice of Transylvania County.
Steven Isaac Canterbury, Courtney Johnston and Terry Dane Wiley of Wake County.
# # #