FREE PROJECT MANAGEMENT CAREER SEMINAR DEC. 9
Catawba Valley Community College (CVCC), in conjunction with the Project Management Institute – Metrolina Chapter, is holding a free "lunch & learn" career seminar for those interested in learning more about project management and the role of project managers. The seminar is scheduled for Fri., Dec. 9, 11:30 a.m. to 1 p.m. in CVCC's Corporate Development Center.
11/11/2016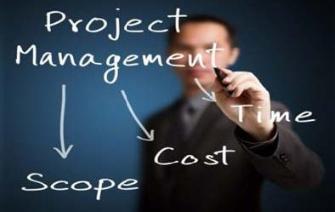 Anyone currently serving in a project management role, or wanting to learn more about becoming a project manager, should attend. Frank Clemente, project manager and vice president of PMI-Metrolina, is the keynote speaker.
There is no charge to attend this seminar, and a light lunch will be provided. However, pre-registration is required. To register, contact CVCC 's Workforce Development Innovation Center at 828-327-7000, ext. 4294.
To find out more about project management training available at CVCC, visit www.cvcc.edu/ProjectManagement.

CONTACT: Keith Sipe, Director
CVCC Business & Industry Services
828-327-7000, ext. 4613 bsipe498@cvcc.edu
# # #