Distinguished Alumni Award Nominations Accepted
Catawba Valley Community College's Alumni Association is seeking nominations from the community for its 2019 Distinguished Alumni of the Year Awards.
01/11/2019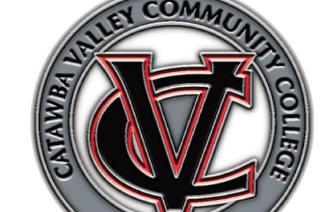 Alumni from each of CVCC's schools are eligible, including the School of Academics, Education & Fine Arts, the School of Business, Industry & Technology and the School of Health & Public Services. Nominations are due February 14.
Alumni who have been awarded a degree, diploma or certificate or who have earned career credentials at CVCC may be nominated. Individuals who have brought distinction to themselves, credit to the college and genuine benefit to their communities in one or more of the following ways are eligible:
Exceptional accomplishment in their chosen field;
Exceptional service in local, state or national affairs; or
Exceptional service in support of Catawba Valley Community College.
Inspirational impact/transformational CVCC experience.
Mary Reynolds, CVCC Alumni Affairs director, estimates that more than 100,000 students have earned an educational credential from the college since it opened in 1958, making up the very fabric of the community.
"CVCC creates champions in all facets of our community," said Reynolds. "The Distinguished Alumni Award program brings proper recognition to those who have made the greatest impact with their education."  
Nominations can be made online at www.tinyurl.com/y8kre5nw by February 14. For more information, contact Mary M. Reynolds, Alumni Affairs Director, 828-327-7000 ext. 4387, mreynolds@cvcc.edu.
# # #