Choral Groups Perform Fall Concerts
Catawba Valley Community College's Chorus and Ensemble groups will perform several concerts this holiday season.
12/07/2018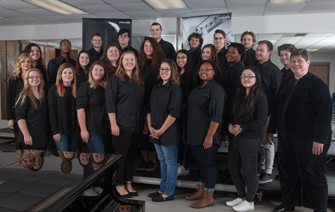 The concert originally scheduled for Sunday, Dec. 9, at 10:30 a.m., at First Baptist Church (Hickory), has been rescheduled for December 30.
For more information about CVCC's Music Program, contact director Caroline Simyon, csimyon@cvcc.edu, 828-327-7000, ext. 4305.
# # #