Nicole Wolski
'07 St. Stephens High School
'09 CVCC Associate in Applied Science in Business Administration
'11 Cornell University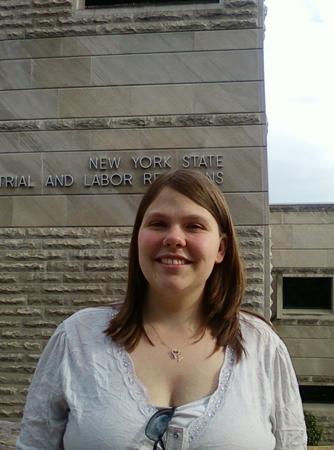 Catawba Valley Community College gave me the confidence I needed to apply and then successfully transition to an Ivy League School. Having finished my first year here at Cornell, I now realize how well CVCC prepared me for the transition and the academic challenges I would come to face. CVCC continues to support me in so many ways even though I no longer attend classes there. They have encouraged me to keep going even when things get tough and I do not know that I can make it. CVCC was a step to my future and it has enabled me to go farther than I ever thought I would. In fact, I have now been given the opportunity through Cornell to study abroad at the Warwick Business School in the UK. This opportunity may have never come my way had I not started somewhere, and I will be forever proud to say that Catawba Valley Community College gave me that start. The most important thing I learned at CVCC was to push myself no matter where I go or what I do, because you CAN get there from here.    I am CVCC.