Samantha Lo, of Maiden 
'07 Maiden High School
'09 CVCC A.A.S. Early Childhood Education and CVCC Lady Buccaneers Volleyball
Transferring to Appalachian State University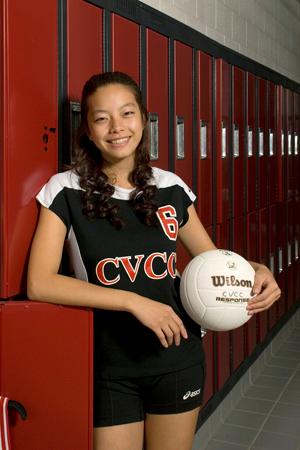 I graduated from Maiden High School in 2007 where I played volleyball for the school team and was very involved in art classes and contests. I got married early and had my son, but I wanted to go on to college and become a teacher.
I chose CVCC. I am earning an associate degree in early childhood education and getting my basic classes for my first two years completed. I plan on transferring to Appalachian State University to get a bachelor's degree. And, I love playing volleyball for the CVCC Lady Buccaneers!
It's been tough and complicated going to college while raising a baby, but at CVCC I have been able to arrange my classes to work with my family responsibilities. My instructors, my husband and my volleyball coach have been a great help!
I recommend CVCC all the time because you can get a great education for much less than you pay at a four year school and I was able to manage the class schedules easy. I have made some great friends and being in the athletic program has motivated me to do my best at my studies.
CVCC has given me the chance to be successful.
 I am CVCC.