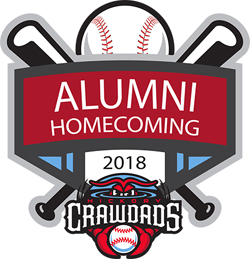 We were thrilled to host more than 740 guests at our 2018 Alumni Homecoming at the Crawdads Stadium.
Thanks to all our volunteers who greeted alumni and accommodated additional ticket requests and sales. It was a great evening of reunions, reacquaintances and making new alumni friends.
Congratulations to our two winners of the Lowe's Home Improvement $50 gift cards:
Tiffany Brown
and
Susan Harmon
See you next year!